Whether you have been considering going solar for a while or this is the first time you have given it any serious thought, now is the perfect time to make the switch due to upcoming changes to the net metering policy for homeowners in North Carolina. Net metering is an interconnection policy that controls how your solar energy system connects to the grid and how much credit you receive for the solar energy you produce.
Contact us today and we can walk you through the upcoming changes briefly outlined below, and provide a solar proposal for your home.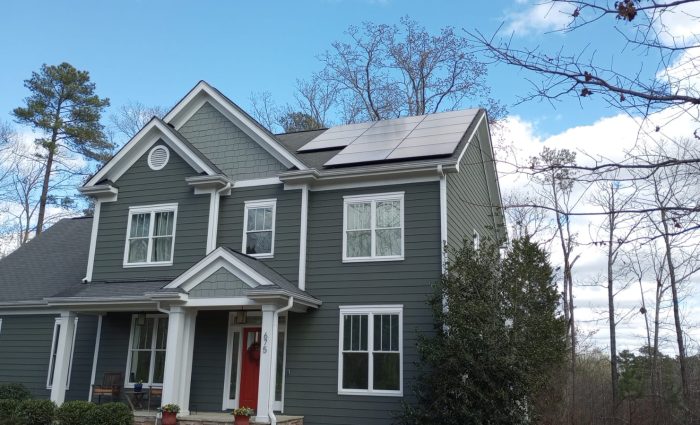 EXPECTED NET METERING CHANGES
All Duke Energy Carolinas and Duke Energy Progress customers in North Carolina who switch to solar energy and file an application for interconnection before July 1, 2023, can continue to access the current solar net metering structure.
All legacy customers can remain on their current rate schedule and acquire full credit for any excess solar generation until January 1, 2027. After this date, they can stay on their current rate schedule with an increase to their monthly minimum charge. Any excess solar generation will receive a credit at the current wholesale rate. As a legacy customer, you can remain on your rate schedule for up to 15 years from your original installation date.
Several North Carolina solar energy companies also worked with Duke Energy to negotiate a five-year "Bridge Rate" metering structure which will last until January 1, 2027. With the Bridge Rate, customers can choose a hybrid of their current net metering structure and Net Metering 2.0.
This hybrid structure includes a monthly netting of excess energy using current avoided electricity costs and a monthly minimum bill charge.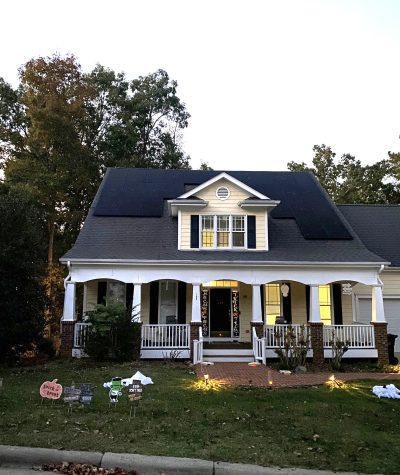 Current Net Metering Structure
Duke Energy's current net metering policy for residents in North Carolina is a flat-rate system in which customers obtain the total retail value of excess electricity generated by their solar systems. The current North Carolina net metering policy offers the best interconnection policy for solar owners since it allows homeowners to receive the most value from their solar system.
Net Metering 2.0
Net Metering 2.0 has several significant differences from the current net metering system. One of the most substantial changes of Net Metering 2.0 is the switch to time-of-use rates. These rates use data like the time of day and how much demand Duke Energy is experiencing to generate rates. 
With time-of-use rates, your energy consumption and solar production undergo a different process to determine their value. Under a time-of-use rate system, your rates will fluctuate throughout the day — under the current flat-rate system, grid usage and solar production have the same value regardless of the hour and usage rate.
Who Benefits From the Changes to the Net Metering Policy?
With this new net metering system, Duke Energy experiences the most benefit — not the customers. North Carolina is the second state in which Duke Energy has enacted this net metering plan. Given that the new net metering plan is highly profitable, they will likely try to develop it in as many states as possible.
Debates about net metering changes in other states, such as California, have created discussion as to whether customers benefit from these changes at all. Changes to time-of-use rates afford Duke great control over demand and the value of solar energy, effectively increasing their bottom line while customers experience price hikes.
Who Is Negatively Impacted by Duke Energy's Net Metering Changes?
Many solar companies, including 8MSolar, believe these changes in net metering will negatively impact the growing solar industry in North Carolina. Some of the many negative changes that may occur include the loss of thousands of jobs, threatened solar energy goals and limited delivery of low-cost power to the overall electricity grid, which can affect all electricity customers.
Under the current net metering system, the value of excess solar generation equates to the rate customers pay for electricity. The one-to-one ratio makes it easy for companies to calculate the amount to pay back a customer, as they can look at past bills and their current rates to estimate how much their solar energy production is worth.
With the new net metering system, this calculation is more complex. Due to the pricing rates' connection to time of use and critical peak pricing, the value of solar under Net Metering 2.0 is difficult to calculate, making it more challenging to provide accurate payments.
What Can You Do as a Consumer in North Carolina?
Now is truly the best time to invest in solar before more changes to the net metering system take effect. If the thought of switching to solar has ever crossed your mind, take advantage of the current net metering guidelines and future flexibility by adopting solar power before July 1, 2023. Get in touch with the team at 8MSolar for additional details and a customized proposal for your home!