Upon making a smart investment such as switching to solar, it is equally important to consider warranty options to protect that investment from any defects or performance issues. While most solar manufacturers offer similar warranties, solar company contracts provide varying degrees of coverage. Ultimately, a better warranty begins with better products. Here at 8MSolar, we are committed to providing smarter coverage to ensure you maximize your solar investment.
What Is a Solar Panel Warranty?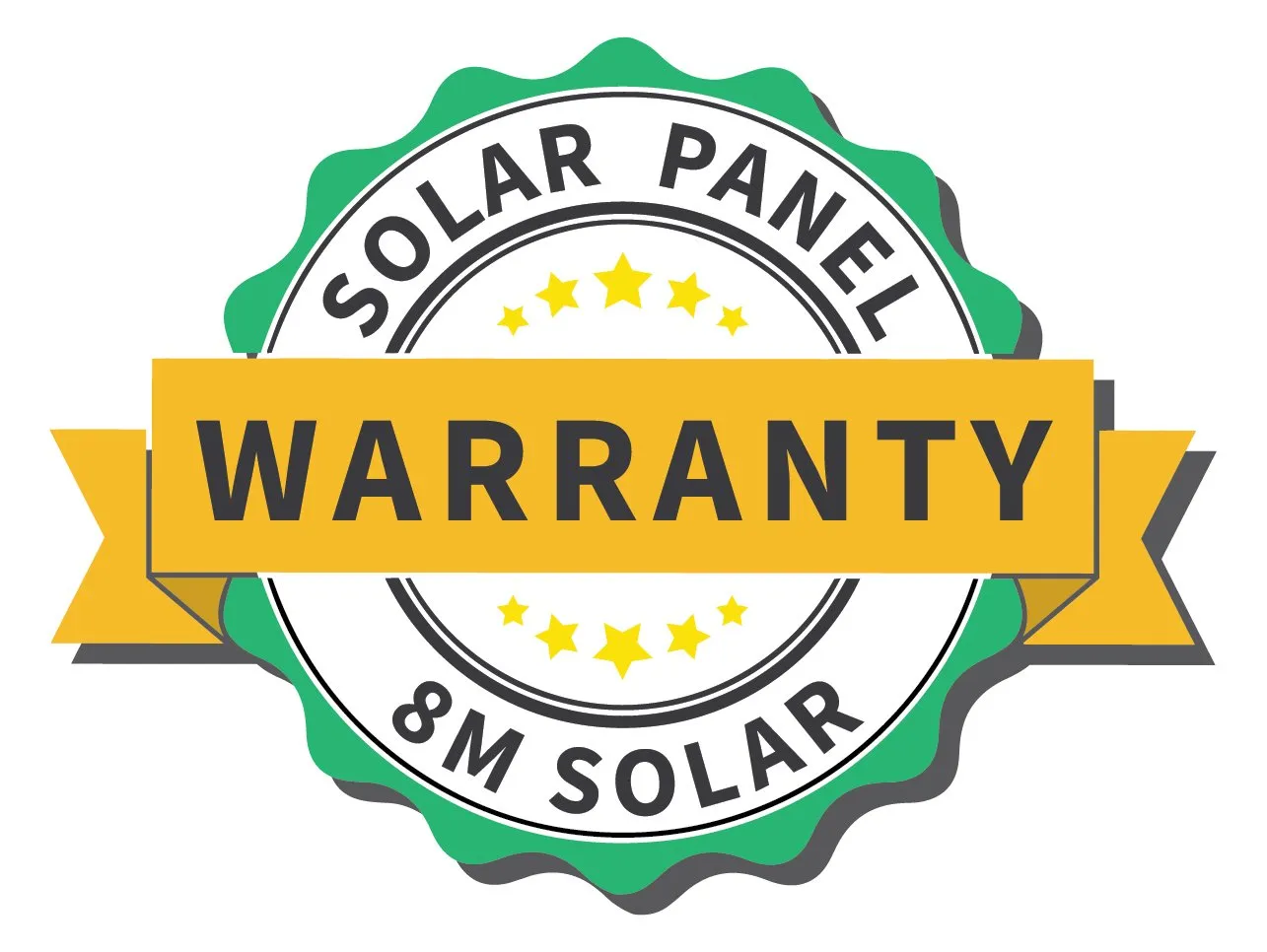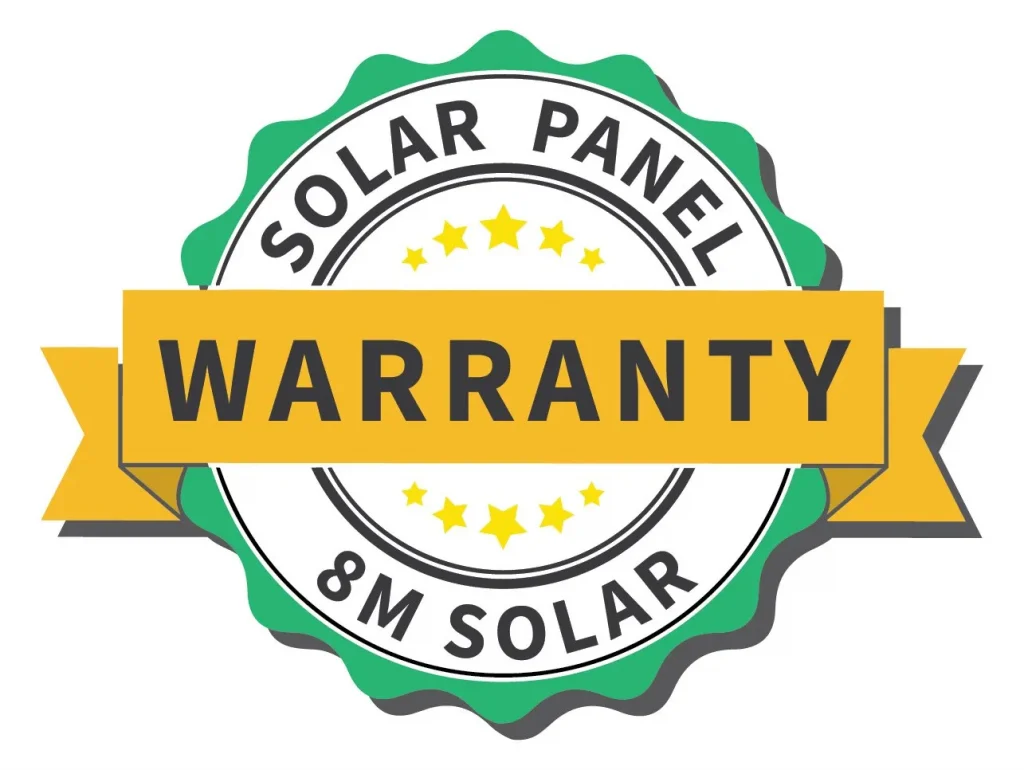 In simple terms, a solar panel warranty is a guarantee from the manufacturer and solar installer that protects the integrity of the panels and production output. When panels drop below warranty standards, coverage will repair or replace any low performing panels, premature wear, or faulty connections. There are many different types of coverage, from battery warranties to combined power and product warranties, but understanding the value behind them is key. Warranties provide financial protection and peace of mind that is an essential part of planning for your Return on Investment (ROI).
What Do Solar Panel Warranties Cover?
Although there are various types of warranties solar companies offer, there are two main categories that warranties cover.
Product Warranty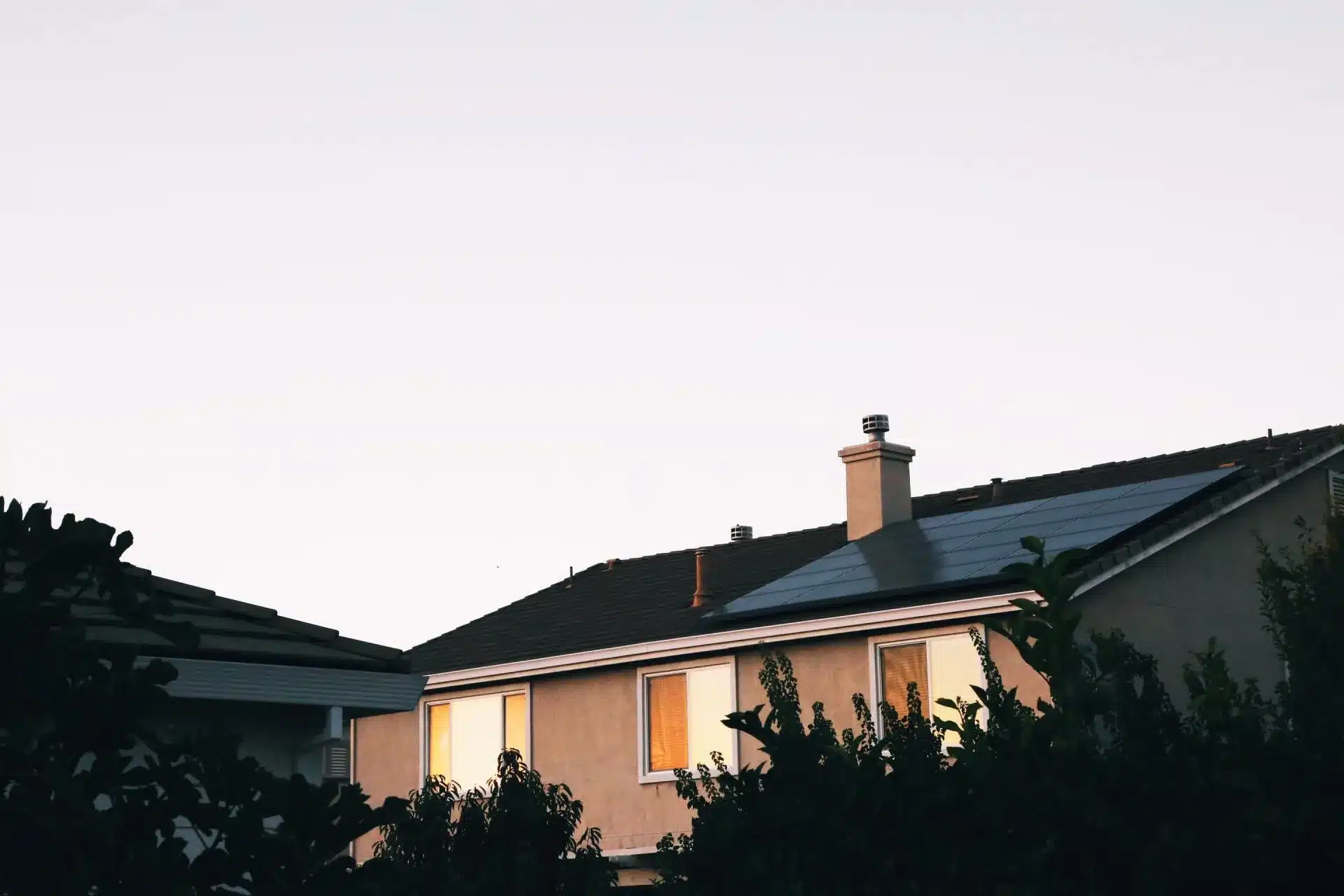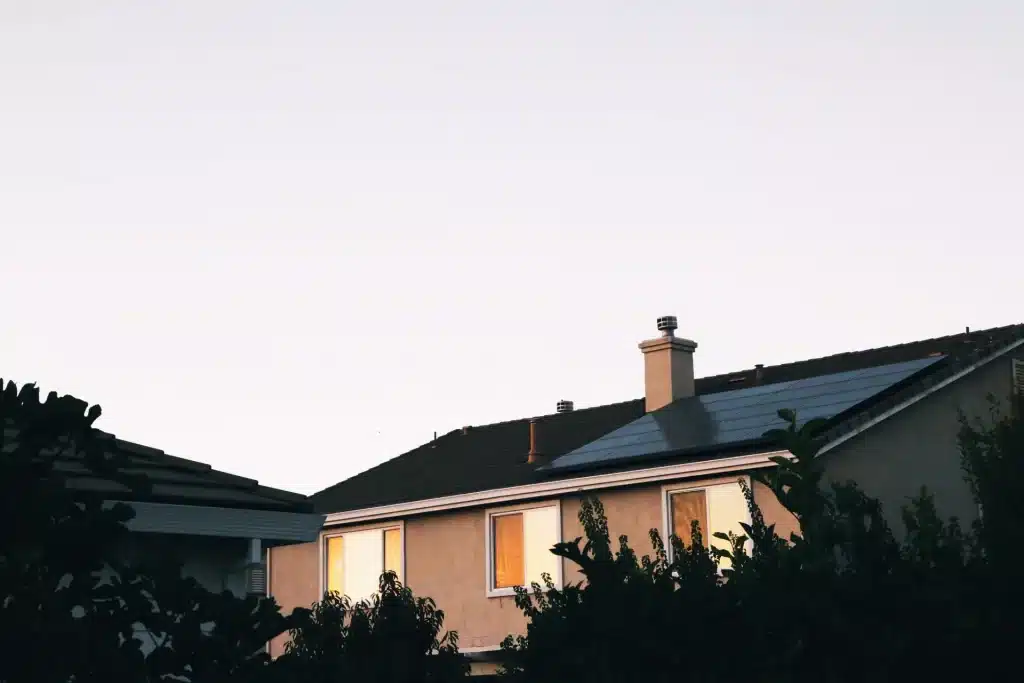 A solar panel product warranty covers all solar panel manufacturing defects and equipment failures including inverters and batteries. Anything from wiring faults and environmental issues, to early wear of product is replaceable under this type of coverage. Many manufacturers offer 10-12 year warranties, while some premium solar panel warranties offer upwards to 25 years.
Performance Warranty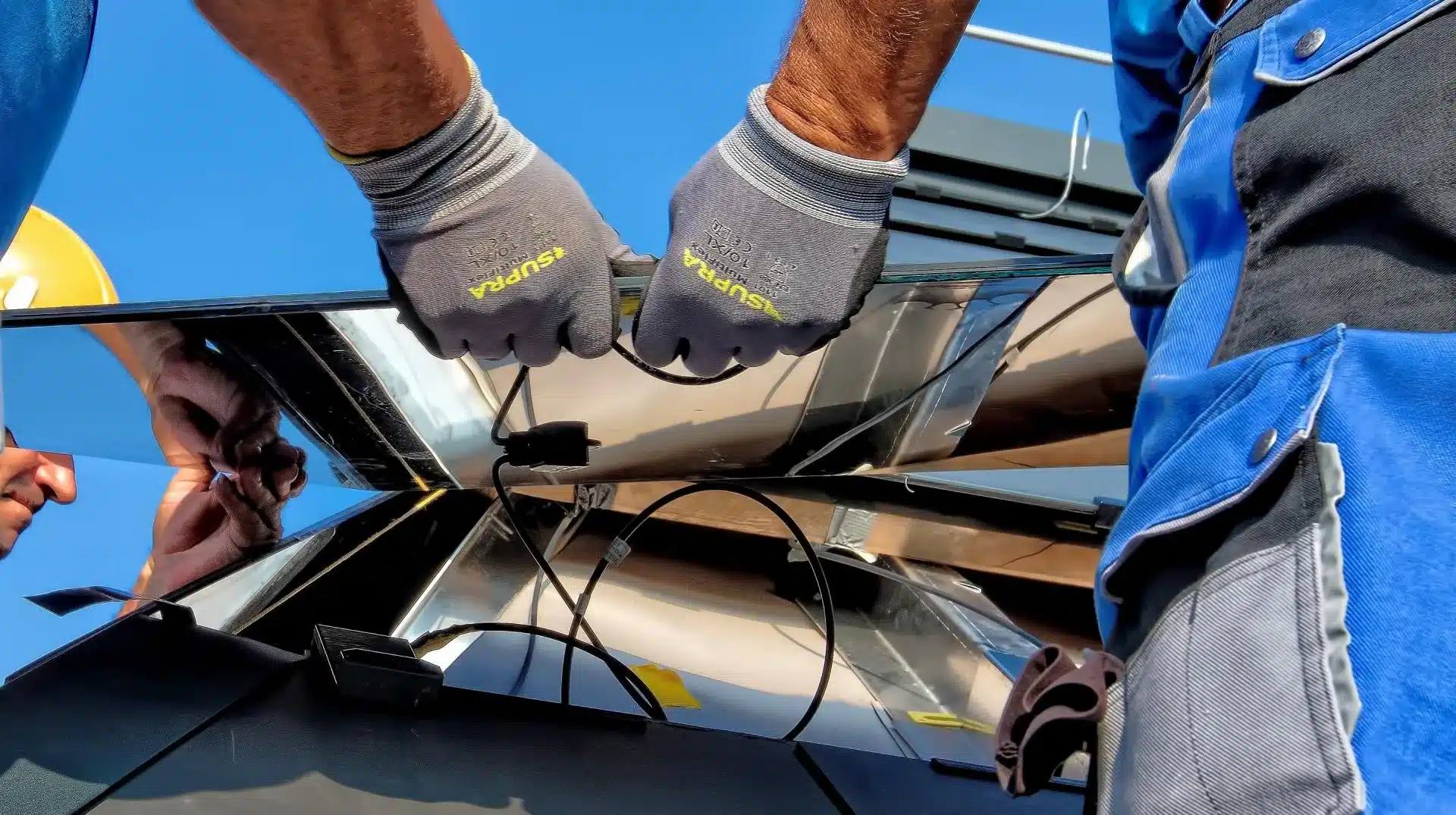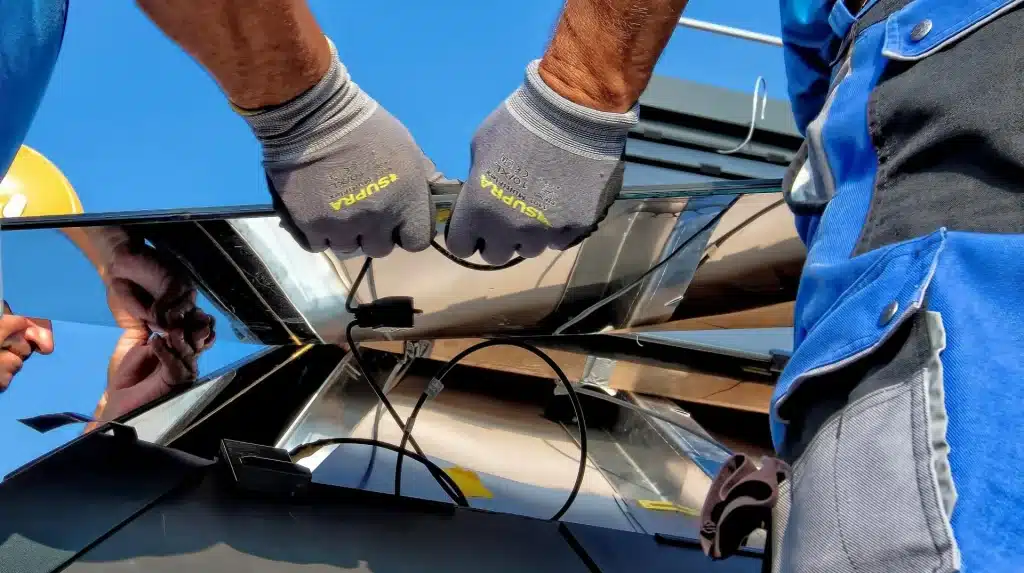 A solar panel performance warranty provides a standard for electrical production over the lifespan of the solar panels. It is typical for panel productivity to drop by .5% – 1% per year, but anything less than that warrants access to replacement panels. A performance warranty offers reassurance that your solar energy output is not affected by equipment limitations.
What About the Remainder of my Solar System?
So far we've only discussed warranties that cover the actual solar panel, but there are other parts that make up your solar PV system. Those can also be covered by their own product warranties.


Inverters are the portion of your solar system that convert the energy into a form of electricity that can be used in your home. These also come with their own warranty, but it is typically shorter than that of the solar panels. Many manufacturers offer a 10-25 year warranty. You can expect to replace the inverter at least once during the lifetime of your solar system making this warranty a must have.


Most often, power optimizers fail on commercial and residential solar panel installations. The good news is that these are very easy to replace and are covered by extensive 25 year warranties. Most reputable hardware manufacturers offer these long warranties as standard.


Racking and mounting warranties are also important to consider when installing solar. Racking equipment helps to prevent leaks in your roof, so guaranteeing these will be replaced if anything goes wrong is essential. These warranties cover any workmanship or material defects on your racking equipment for 10-20 years.


In addition to warranties for each individual part of your solar PV system, most installers will offer a warranty on their workmanship. This ensures the work they provide from system design to installation is fully covered and issues that arise throughout any step of the process will be addressed.
These warranties can vary from one installer to another. Some will cover the cost of routine equipment servicing during the duration of the warranty while others do not. One thing that is common across all installers however is the labor to replace any portion of the system covered by a manufacturer's warranty. This is usually not included in their warranty. 8MSolar offers one of the longest workmanship warranties in the industry up to 20 years.


A solar panel system is meant to last for decades or more without any problems, withstanding harsh weather and elements. On the rare occasion, you may have a problem-panel to fix. Without a secured panel warranty, you can face an unwanted dent in your wallet. It is important to note that with one panel failure, the rest of your system will most likely continue running, so do not panic. In some cases though, a panel failure can affect the performance of surrounding panels. This is where knowing you have an 8MSolar warranty in place will allow the highest-quality repair or replacement that is at little or no cost to you.
The 8MSolar Difference


At 8MSolar, we know that the quality of your warranty is only as good as the group taking care of them. That's why we have a dedicated team of solar experts to service your warranties. We also replace components from in stock items, so you don't have to wait on replacement parts from manufacturers – resulting in less downtime for your system.

8MSolar offers a 25 year, 92% guaranteed output warranty – the best warranty currently offered on solar energy production systems. Our dedication to providing the highest quality product and service means you will see maximum performance of your solar system for decades to come.
Return on Investment
Keep in mind that your solar PV system is a long-term investment. That means the amount of solar energy produced by your installation is directly correlated to your overall Return on Investment. If your system produces less and less energy over the years, you will have to swallow the cost of electricity from your utility. If the panels on your home degrade quickly, you'll procure less long-term value from your panels than if you had a solar panel warranty to slow this degradation.
The Solar Warranty Bottom Line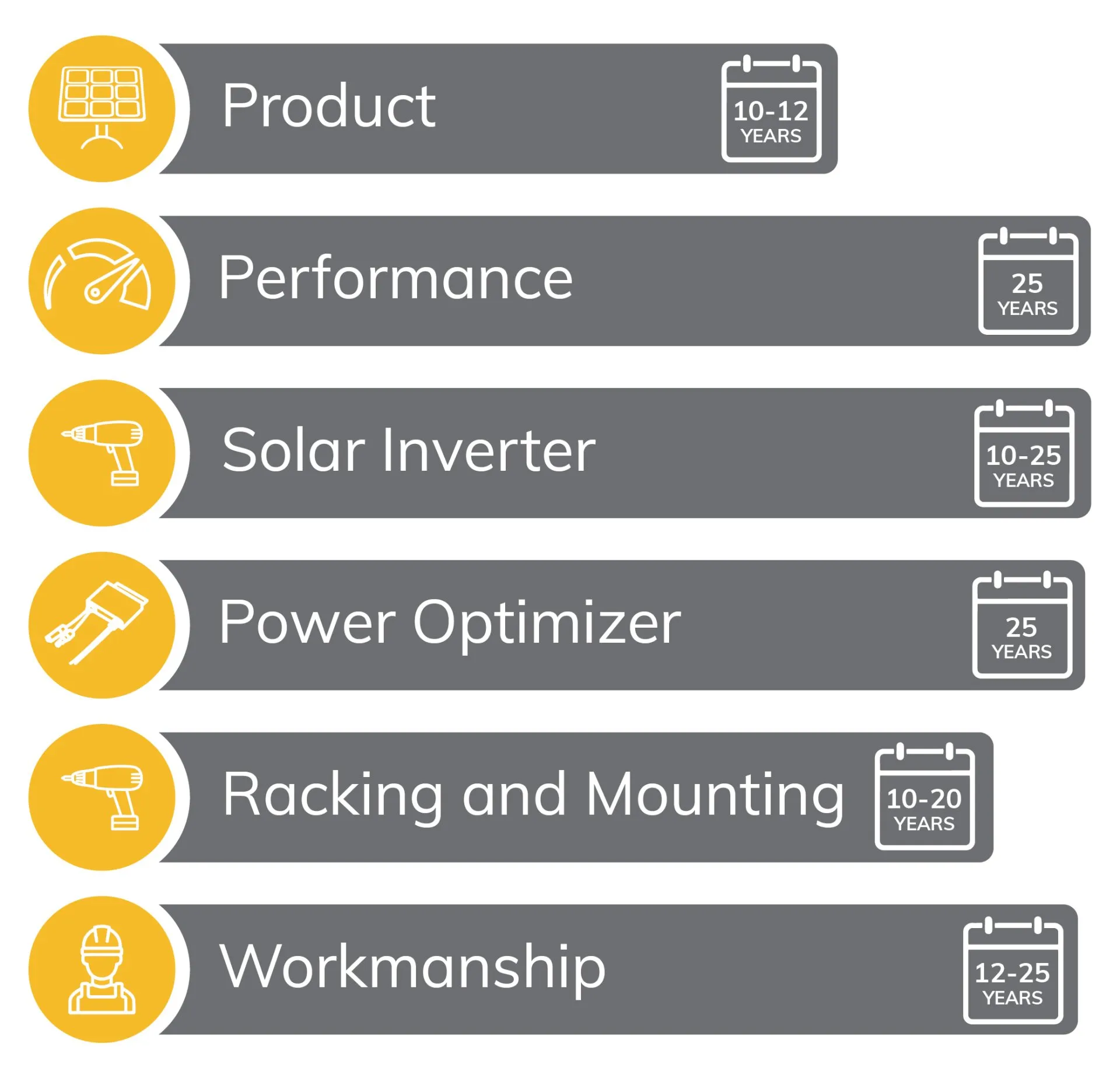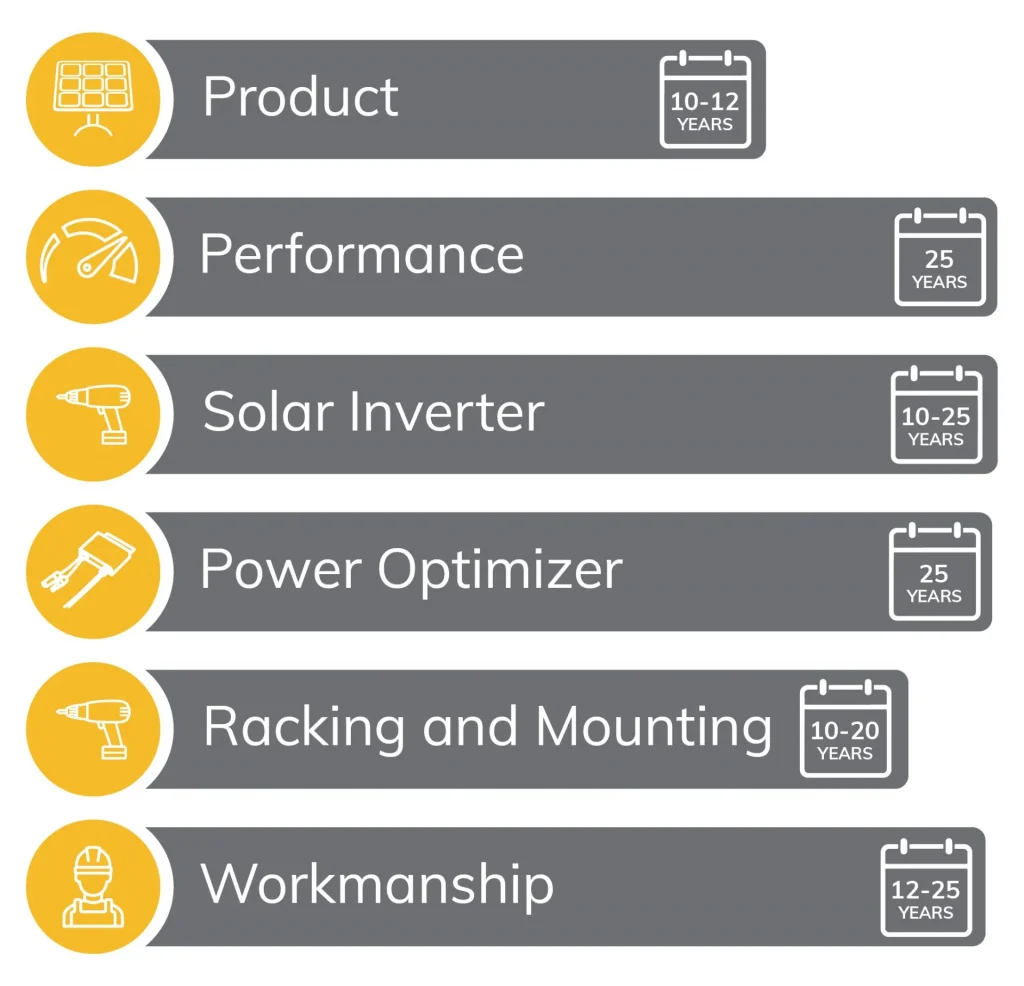 FAQ
What warranties will my system have?
All of our systems have best in industry warranties. When selecting components to offer our customers, we avoid any manufactures with inferior warranties and/or where the warranty is in doubt for any reason.
We offer our Lifetime 8MSolar Workmanship Warranty that covers our work including roof penetrations.
25 year or 30 year warranty on all panels that we offer; inverter or micro-inverter warranties from 12.5 years to 25 years; as well as a 25 year warranty on the mounting and racking system.
Do I have to handle warranty claims on my own?
No – if an equipment failure occurs and a warranty claim is needed, 8MSolar's in-house Service Team will work with the manufacturer via their warranty claims process.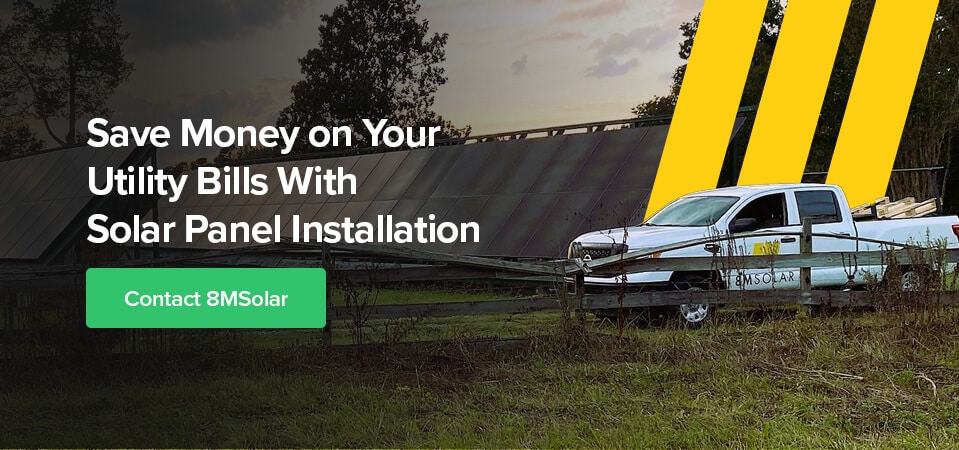 Making the switch to solar energy is one that can bring long-term value if done properly. Here at 8MSolar, we want to ensure you understand the importance of solar panel warranties in system longevity and output performance. Get in touch with our solar experts to learn more about warranties, including getting a free quote.