Are you thinking about making the switch to solar? Choosing a solar contractor can be a stressful decision. At 8MSolar, we want to equip you with the most accurate information regarding what solar contractor to use. Find out what to consider when choosing a solar panel company in North Carolina and what sets 8MSolar apart from other companies you could choose.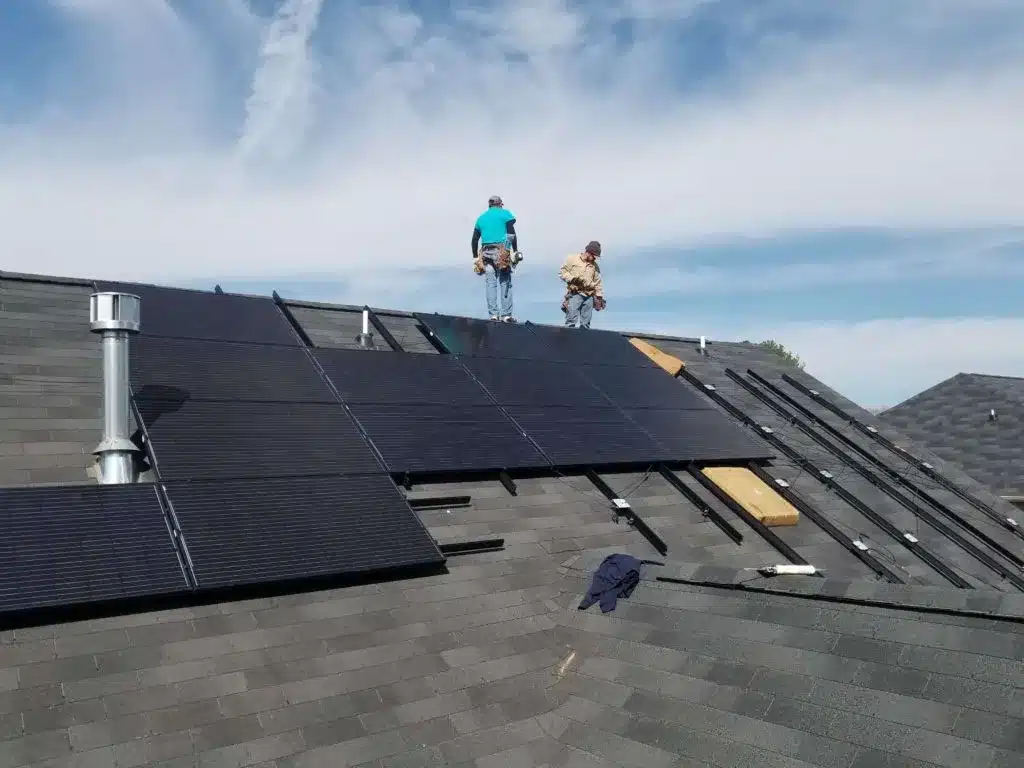 How To Certify The Best Solar Panel Company For Installation
Imagine this: You've just decided to switch to solar energy, and through some research have an idea of what type of panels you prefer. In addition, you like the solar contractor you've been speaking with over the phone, but don't know his professional background. You also just moved into a large home and your roof has a steeper angle, architecturally than most homes. How do you ensure your expensive investment is handled with your best interest in mind?
The answer to this will likely vary from person to person as we all look for different things in the people we work with. However, there are some recommended criteria to check off the list when placing your solar panels in someone else's hands:
Ensure your solar contractor carries proper licensing and certification. North American Board Certified Energy Practitioner (NABCEP) certification is a mandated requirement. Relevant additional certifications and licenses are great to have and are required in certain states. Carrying proper licensing and certifications will set a company apart!
Do research on the company's reputation in the industry. Do they truly take time to understand your unique requirements, or are they forcing you into a cookie cutter system? This is arguably the MOST important thing to watch out for. Many companies hire 1099 contractors for sales. They are only paid out on commission and thus inflate system requirements, sizing and pricing to sell something that really is not needed. A great way to get a feel for a solar company's reputation and the value they bring to the table is to read over reviews from past clients. See what others have to say about 8MSolar here .
Know your contractor's experience level and track record. How knowledgeable is the sales professional? How long have they been in the business? Number of systems installed and experience with local permitting authorities is also important to know. Designing and installing a system is one thing, knowing local ordinances and getting inspections passed is equally important! Another aspect to consider is whether or not this company performs the full service, or subcontracts out to other contractors. This is so that you aren't blindsided if you see another company's vehicle pull up in front of your house.
Make sure the company carries active insurance. General liability insurance is a must, and it doesn't hurt to ask for proof of insurance. This is something that could save you a lot in the long run, just by dotting your I's and crossing your T's.
Find a solar contractor with expertise in home/electrical layout. Are the layout and electrical designs created in house or outsourced? Do they have an in-depth knowledge of what the electrical codes are in the area? Ideally you want the sales professionals fully engaged with the design team during this process.
Get multiple quotes from different companies. Only the best solar companies will be happy to work with you during this process, by confidently providing pricing and information on the install. Not only this, but getting a full service quote will give insight into which companies provide follow-up maintenance and repairs.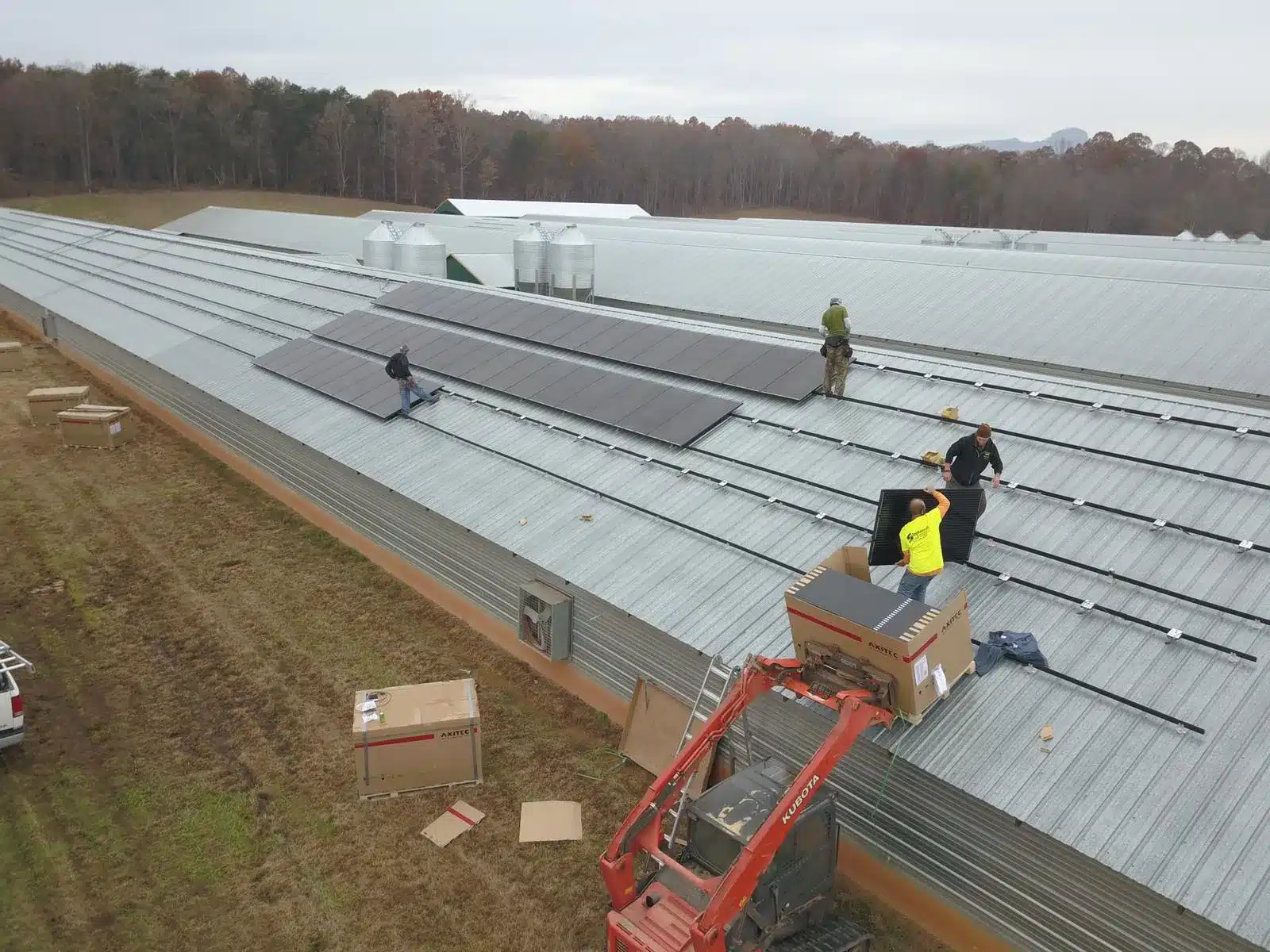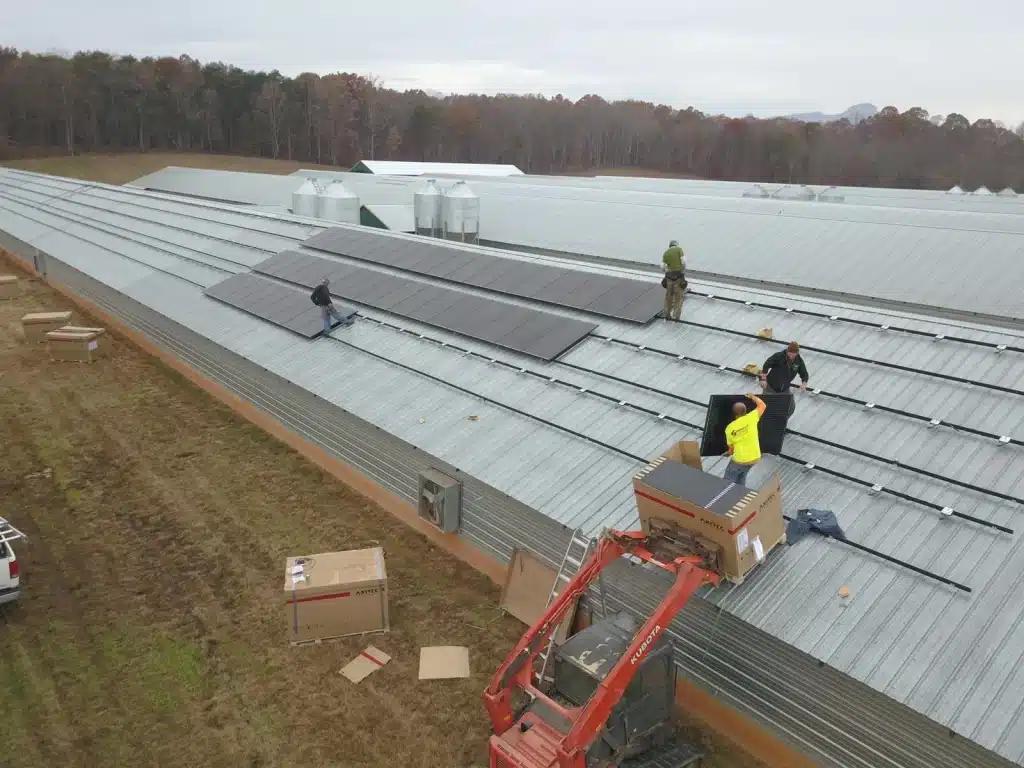 What Sets 8MSolar Apart
8MSolar only hires licensed PEs and NABCEP certified engineers. 8MSolar also carries a North Carolina unlimited commercial contractors license, this allows us to perform projects of unlimited scope. Furthermore, 8MSolar is also a Chapter 87 Engineering Firm, one of two solar companies in the entire state licensed as such. 8MSolar also has in-house PEs (professional engineers) review your project engineering activities to ensure the highest quality and safety standards are adhered to.
This gives us the best opportunity to install a quality product that keeps our clients satisfied. We assign a dedicated project manager with construction and engineering experience to each installation which ensures highest quality commercial and residential solar installation on schedule and with the best performance possible.

This streamlined process allows for less overhead and more savings for our customers. On average, an 8MSolar customer can expect to pay 10% less than any of our competitors. In addition to these savings, our solar experts will help set you up for the most success in applying for federal tax incentives and local rebates. We offer individualized rebate application instruction guides for each of our customers to help you be one of the first people to file for a rebate.

8MSolar also offers the highest quality equipment on the market with 25 year, 92% guaranteed power output warranties – the best warranty currently offered solar energy systems. We stay up-to-date on the latest solar technology so you can rest assured you are getting your money's worth. And if something ever goes wrong with your panels, our engineers are highly trained to fix any problem
The Best Solar Companies
When you're debating switching from standard electricity to solar power, research is your first step. You want to know how effective, costly, and popular solar energy is. Similar to this, researching what company to use for installation and follow-up is just as important. Only the best companies will know everything there is to know about the industry, provide licensing to back that up, and give an open quote based on your home's design. When taking a leap of faith to solar energy, hire a solar company in NC that you can trust.