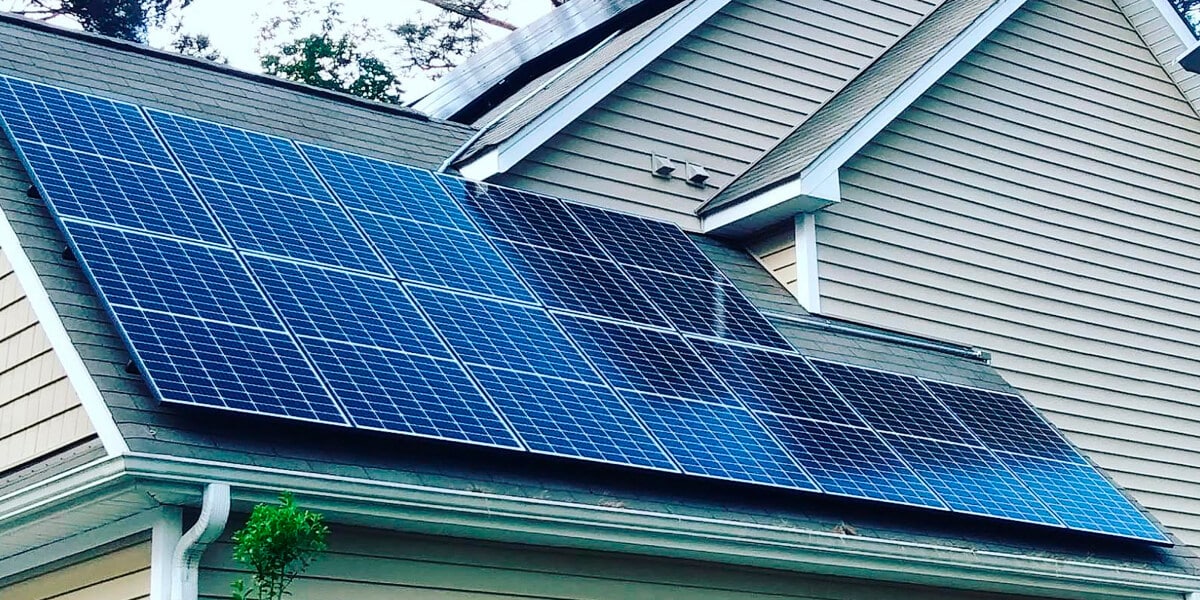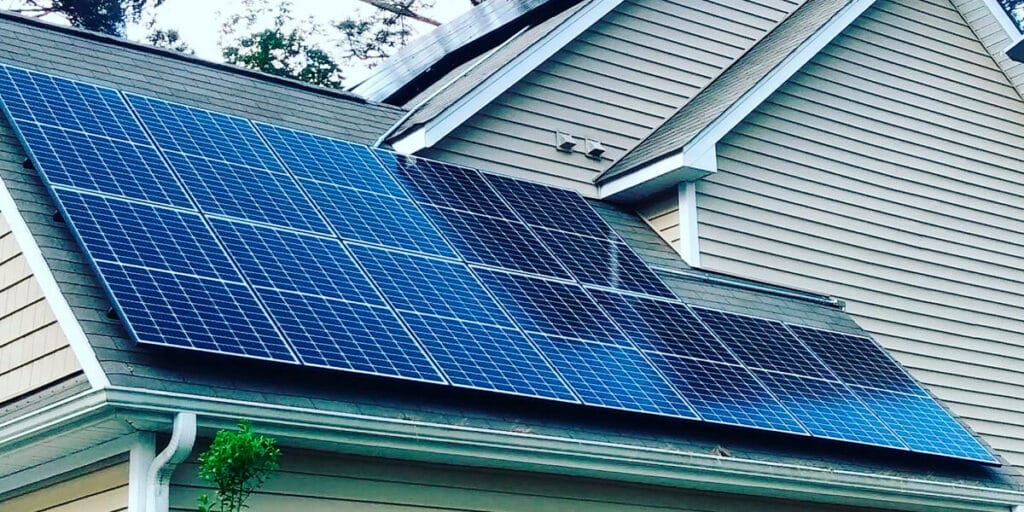 Solar energy is an efficient way to power your home. With the right solar panel investment, you can enjoy government rebates and green energy year-round. Since solar is an investment, choosing the right installer is important. Understanding what to look for in a solar panel installation company will help you get the most out of your investment.
Local vs. National Solar Installers
You can choose either a local or national installer for your solar panels. Local installers have more specialized knowledge about installing solar panels in a specific area, making them an ideal choice for your home or business. Choosing a national installer means you may risk working with a company that has less experience in your location.
Local solar panel installers often offer lower prices for solar panels because they do not have the overhead of a national, multi-state company that may be subcontracting their installations. Local installers will also have information about the different incentives in your state, city or county, which can turn into additional savings.
Benefits of Choosing a Local Solar Installer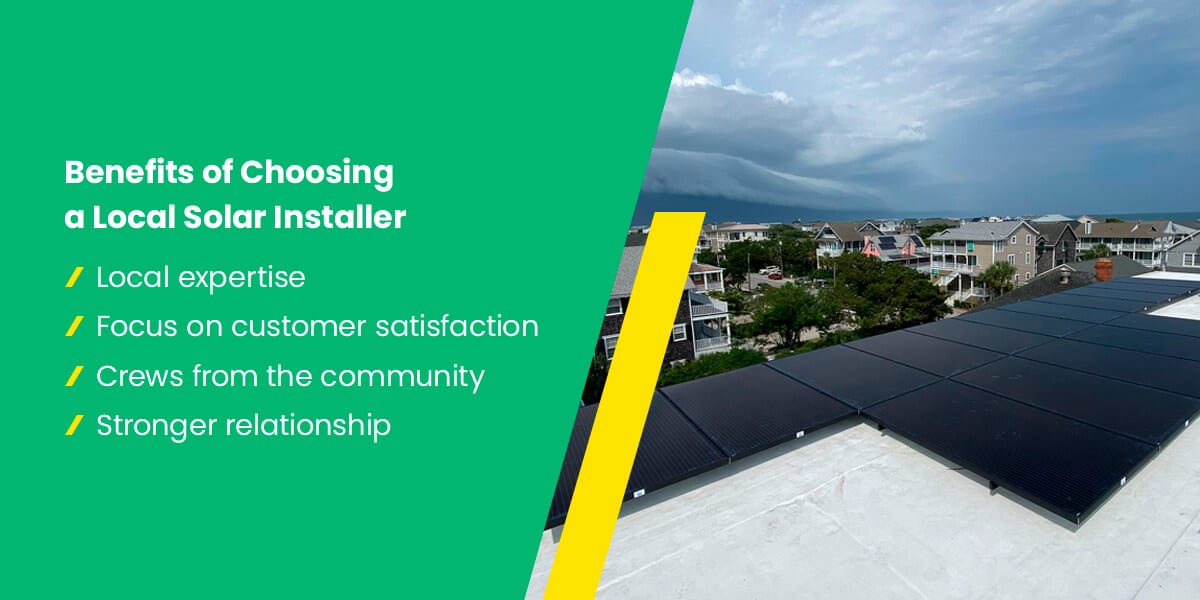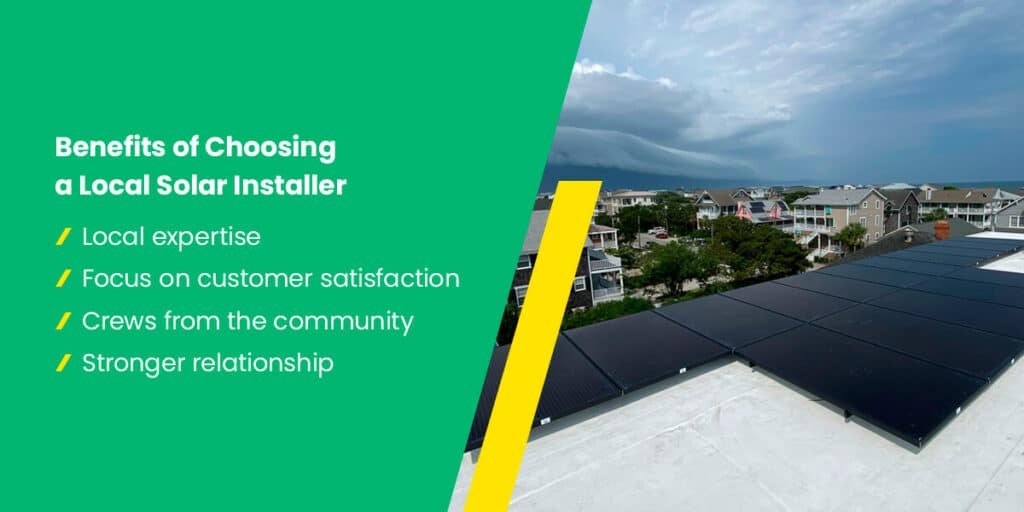 Going local helps support area businesses and puts money back into your community. You can often get better benefits and more personal customer service with local installers. Going with a quality local installer can benefit you in many ways:
Local expertise: Local solar installers will know all the ins and outs of your area's building codes, location conditions and energy rebates. Since your area is the only place they operate, these companies are experts on all local regulations, weather, unique attributes and government savings. You can benefit from federal and local rebates when you invest in solar. National companies might not be familiar with your area's solar needs and regulations, which could mean you incur fines or damages after a national installation.
Focus on customer satisfaction: Local businesses rely on good word of mouth for their business — unlike national companies, they cannot spend millions on marketing to convince you. Depending on good local reviews means local installers are more focused on customer satisfaction. With fewer customers and more significant community ties than national groups, they will focus on making the job stress-free for you throughout the process.
Crews from the community: Local installation teams live and work in the area. They are familiar with the working conditions — you might even see them in town. Because local crews report directly to the company owner, there is more accountability and motivation. Additionally, local crews are more likely to work full-time in your area. They will have more local experience than contract or part-time national crews who may change from job to job. You will give back to your community and get better results with local crews who are invested in their area.
Stronger relationship: You will receive better customer service and have more direct communication with a local solar installer. A nationwide company will complete the installation and move on, but a local job continues after the installation. Local installers are more likely to guide you through the entire process and will answer concerns more quickly. Additionally, they will stay in touch and offer better repair and check-in services since they want to promote high-quality solar work in their area.
Hiring the Best Local Solar Installer
Once you decide to go local, you still need to hire the best local solar installer for the job. Solar panels are an investment, and you want to ensure you get the best home service. It helps to know what to look for and what to ask when shopping around for a solar installer. While everyone's exact criteria will differ based on their needs, here is a general outline to help you find the right installer for your home.
Ask potential installers about these areas to find the best one:
Certifications and licensing: Ensure the installer has North American Board Certified Energy Practitioner (NABCEP) certification. This certification demonstrates the installer is qualified to deal with renewable energy projects. A company with additional licenses and certifications lets you know they have done the work and have the experience and training to perform the installation effectively and safely.
Insurance: Ask if the company has active insurance and request to see proof of insurance. They at least need general liability insurance to cover their bases. Having insurance protects you, the company and its workers from accidents.
Reputation: Dive into their reviews and look at past projects. Do they focus on customer needs or try to sell you on a standard job instead of looking at your unique home and wants? Reviews, customer testimonials and project photos can tell you a lot about a company.
Experience: While a company's age is not everything, it can be a sign of good work. See how long they have been around and whether they perform full service. Additionally, talk to their sales professional to see if they know the industry well — this is a sign the company educates all levels of employees and puts in the work. Finally, check in with local permitting authorities to see how many systems they have installed and their experience.
Electrical layout: You want the electrical and layout designs done in-house instead of contracted out. See how connected their departments are and how much they know about electrical codes. Your home needs to meet specific electrical requirements for solar panels — some installers can do this, and others will outsource it.
Bring all the above questions and any more you might have to multiple installers. Get quotes from every installer — compare pricing and ask about installation information. Some companies provide maintenance and repairs in their full-service quote, so ask for a detailed breakdown. Once you compare quotes and get good answers to your questions, you can choose the best installer.
Choose the Best Solar Panel Dealer in NC With 8MSolar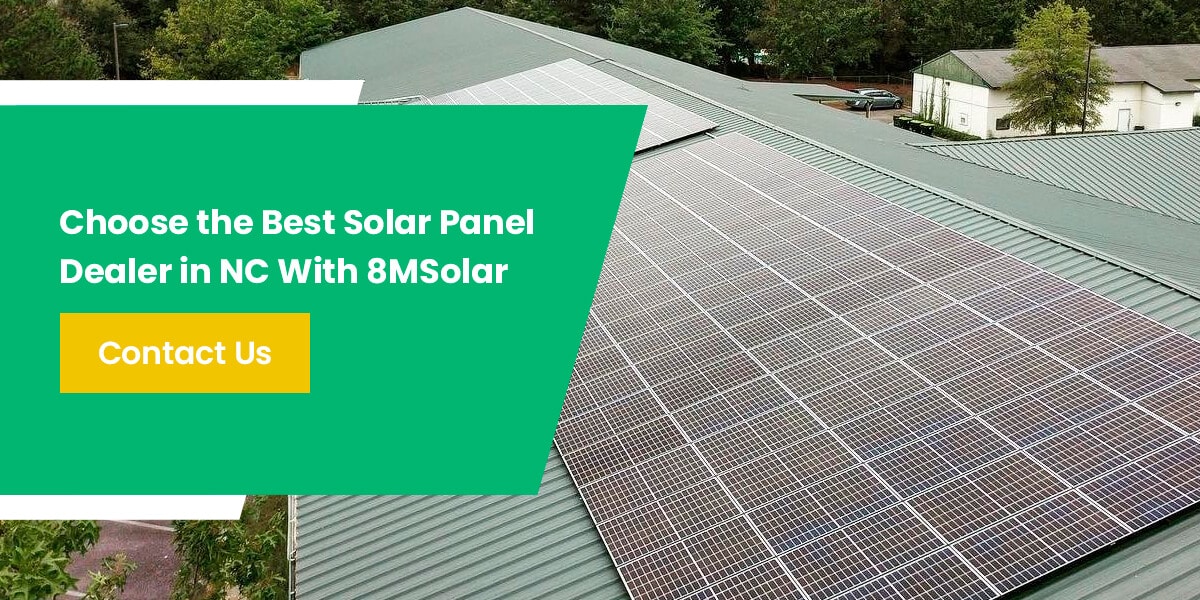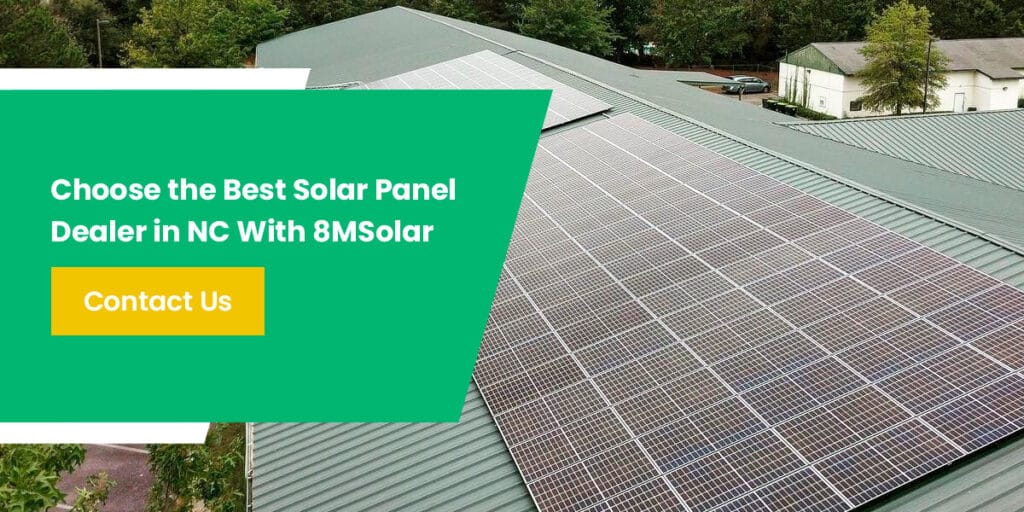 Investing in solar energy means doing some in-depth research. You want to ensure you are getting the best product and installation for your home. Working with a top renewable energy company will allow you to stay fully informed throughout installation. 8MSolar has the experience, certifications and testimonials to support our claims.
With a North Carolina unlimited commercial contractors license, 8MSolar can take on whatever project you need. We exclusively hire licensed professional engineers and NABCEP-certified engineers. As one of two Chapter 87 Engineering Firm solar companies in the state, you can trust us to deliver the best solar panel installation services for your home. With rebate application instruction guides, high-quality equipment and unmatched solar energy systems warranties, you will enjoy industry-leading solar power for years.
If you are interested in making the move to solar energy, contact us online and get started today.