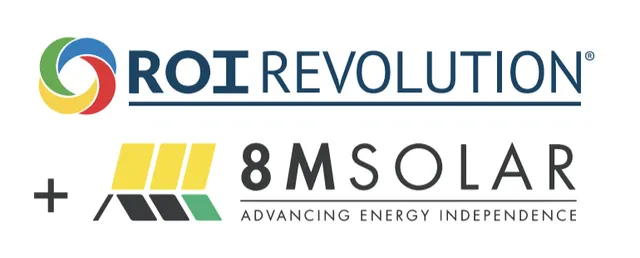 Overview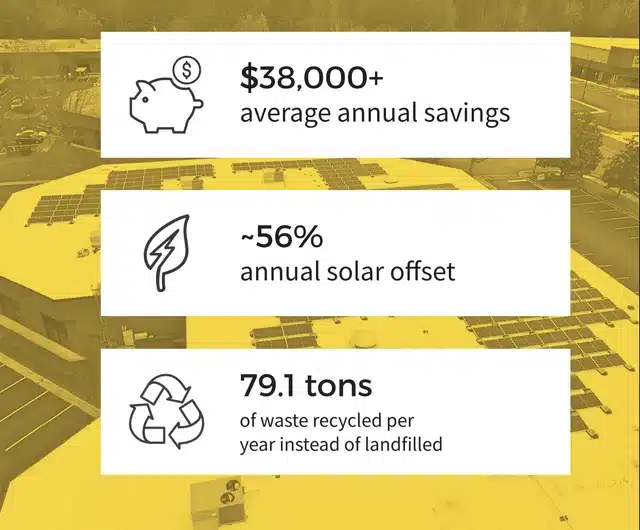 ROI Revolution is a digital marketing agency looking to do their part to protect the environment while reducing their electrical utility spending. ROI Revolution asked that 8MSolar provide a solar PV system that provides both environmental and financial benefits for the organization.
Together we determined the following needs for their solar PV system:
Measurable and significant offset to the current electricity usage of their building
Turnkey installation minimizing efforts needed from ROI Revolution personnel
Fault resilience to individual panel failures and shade tolerance
High availability and ease of operation
Easy to troubleshoot and maintain
Strategy
After an onsite evaluation of the facility, we discovered that the property was served by three meters from Duke Energy and needed to be treated as separate projects for permitting, engineering and interconnection purposes.

Once all factors were considered, our engineers designed two systems consisting of 578 high efficiency solar panels to be installed on the facility. For ease of integration, the system was designed to output power at the same voltage as the existing electrical feed to the facility, while offsetting their electrical usage by 51 and 62%. Any panels with shading losses greater than 5% were removed.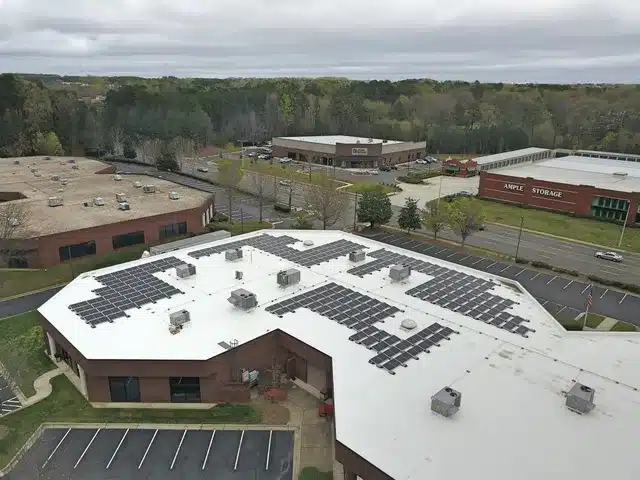 Results
ROI Revolution's solar system will start paying for itself by year four of usage, and by year 25, ROI Revolution will see total savings of over $800,000. It is anticipated that they will save an average of $38,723.88 per year over the next 25 years.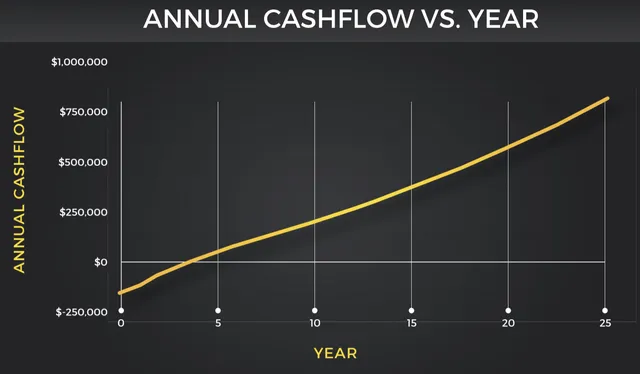 Aside from the financial savings they saw, the new solar PV system also provided significant environmental benefits.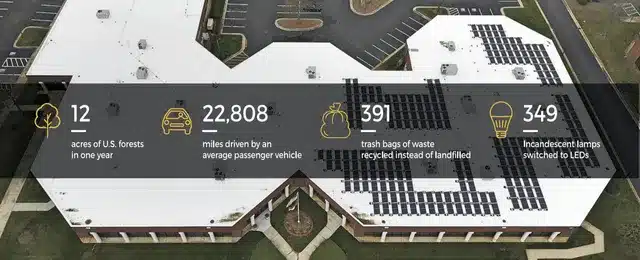 Solar can help reduce your electricity spending and carbon footprint drastically.
Save the Planet with the help of 8MSolar!