Extra Space Storage Eliminates Their Electrical Expenses

Overview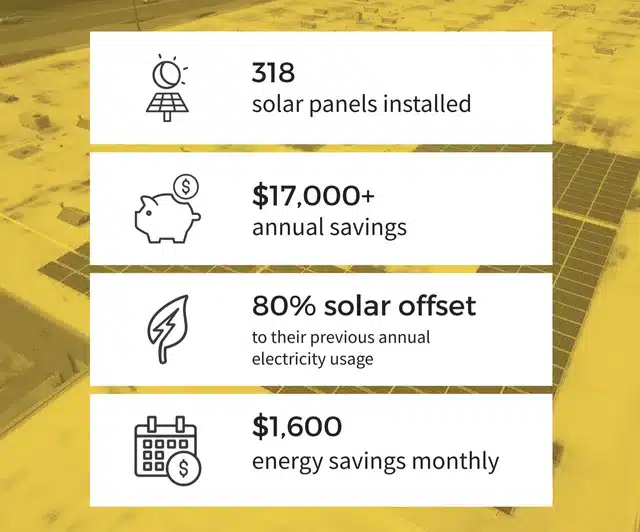 Situation
Extra Space Storage was looking to save money on one of their only expenses: electricity.
They had two goals:
Guaranteed savings at all times
Set themselves apart from other storage facilities in the area

8MSolar was asked to install a solar PV system on the company's Raleigh, North Carolina facility that would help the company save money and distinguish themselves from competitors.
Strategy
Multiple factors were taken into consideration after an onsite visit by our solar engineers to determine the best design and products for the space. These included:

In conjunction with the facility owner, 8MSolar custom engineered a system to fit the needs of the local climates, utility preferences, and electrical offset desired. It was determined that a 133.9 kW solar panel system with 318 solar panels would be installed on the facility.
For ease of integration, the system was designed to output power at the same voltage levels as the existing feed to the facility, while offsetting their current usage by 80%. Any panels with shading losses greater than 5% were removed.
Results
Through Federal tax credits, USDA Reap grants, and utility rebates, Extra Space Storage should see the solar system begin to pay for itself in about three and a half years. After 25 years of usage, they will see total savings of over $425,000, an average yearly savings of $17,104.60 per year!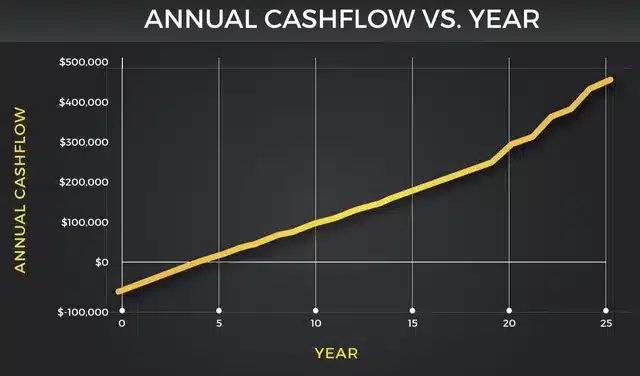 8MSolar will continue to provide a performance guarantee and monitoring services to ensure these savings are maintained throughout the lifetime of the panels. Many customers are looking to store their belongings in a facility that is environmentally friendly and self-sustaining. The solar panels will allow Extra Space storage to set themselves apart from other facilities in the area and draw in more revenue from this environmentally cautious audience.

Extra Space Storage was so pleased with their solar system, they have asked 8MSolar to install two more systems at other locations in North Carolina.
Solar can help reduce monthly electricity expenses drastically.
Eliminate your only expense with the help of 8MSolar!