Overview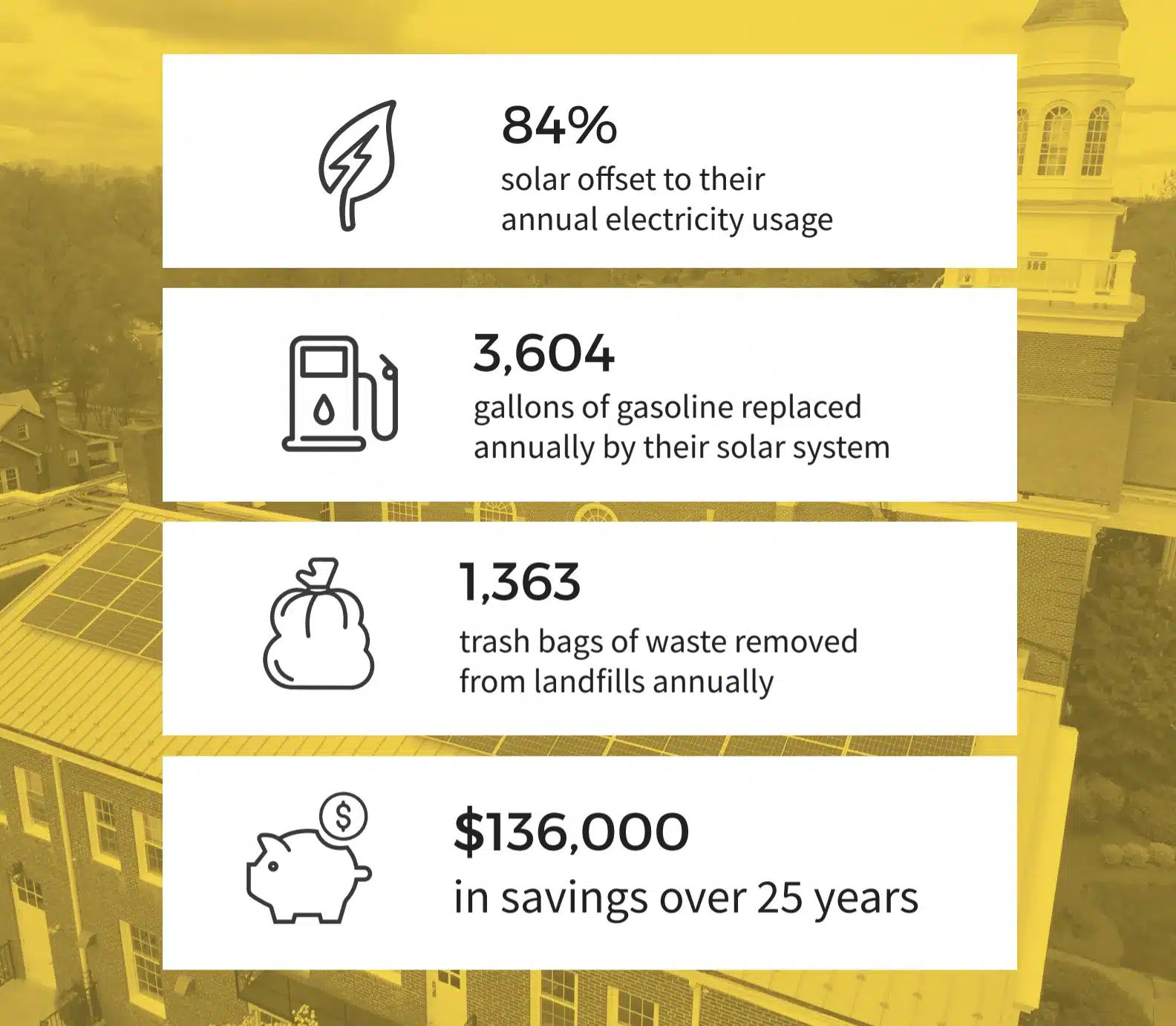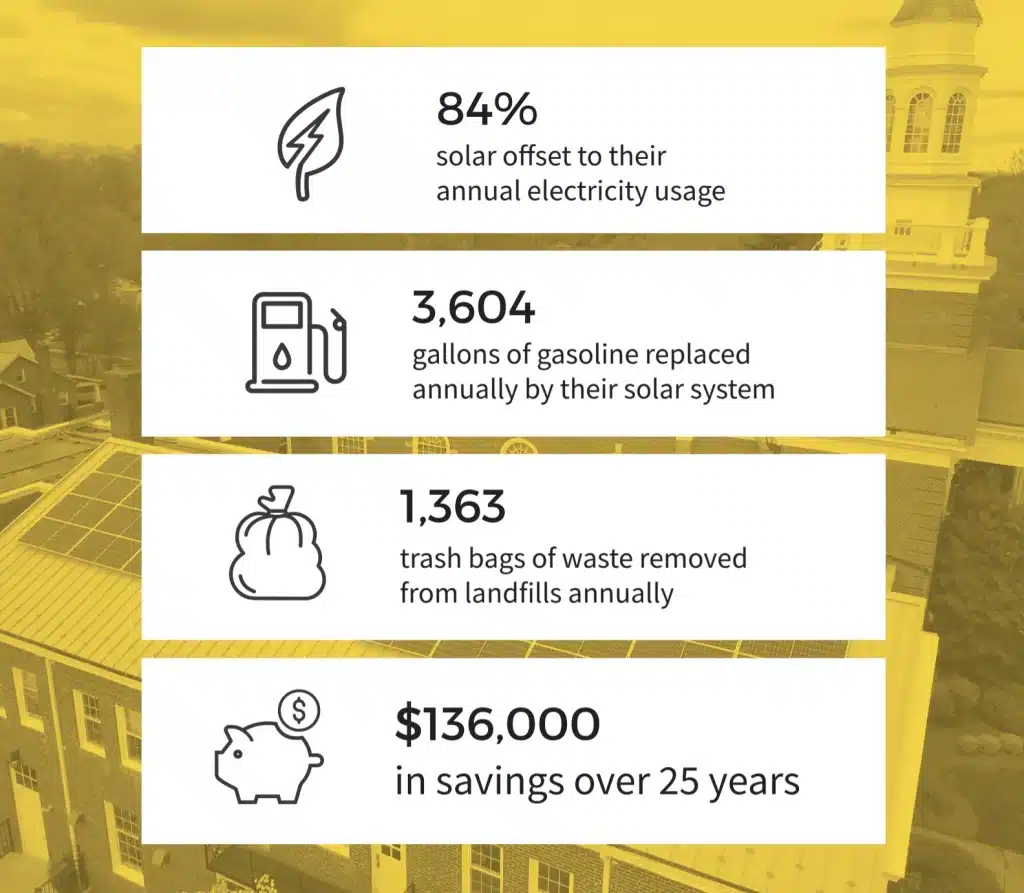 Situation
College Park Baptist Church is a Non-Profit church located in Greensboro, North Carolina looking to do their part to protect the environment. Since fossil fuel energy contributes to 80% of carbon dioxide emissions, College Park Baptist Church chose to adopt solar energy to help the environment. They asked 8MSolar to install a solar PV system that would help provide environmental benefits to both their congregation and community while helping them save on their electricity bills.
Strategy
After an onsite visit of the church, it was determined that a system consisting of 70 panels would be needed to serve the church's power needs. The output of these panels was specifically designed to be the same as the building's previous power output while offsetting their current usage by 84%. The environmental and financial benefits generated by the solar PV system were large enough that the board and congregation at College Park Baptist Church decided to invest in the upfront cost to install solar. 8MSolar was able to help lower the overall project cost by guiding and securing the Duke Solar Rebate for the church as well.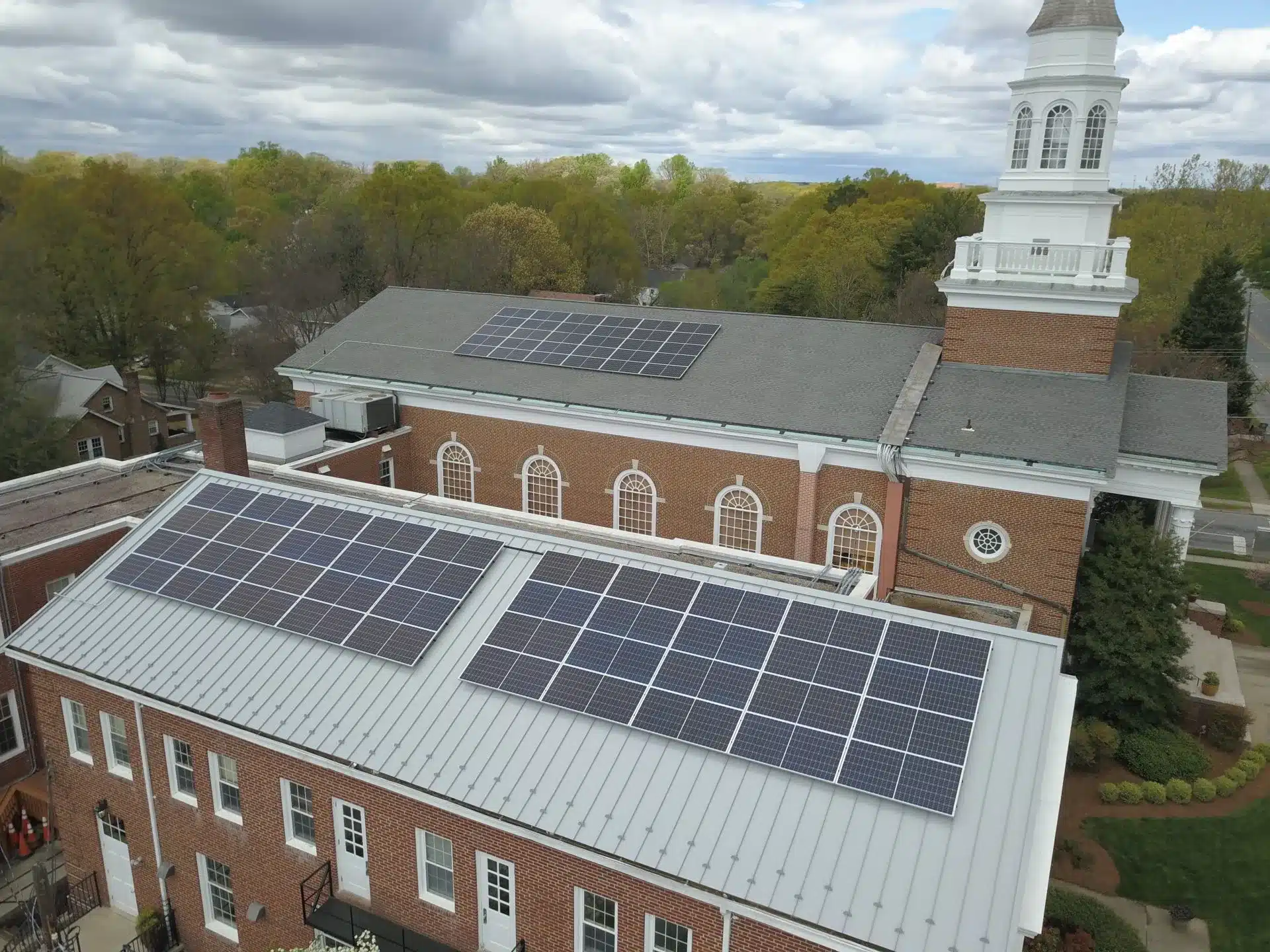 Results
College Park's solar system will pay for itself in about four years, and by year 25, College Park Baptist will see a total savings of $136,007. The solar system also increased the church's property value by over $47,000.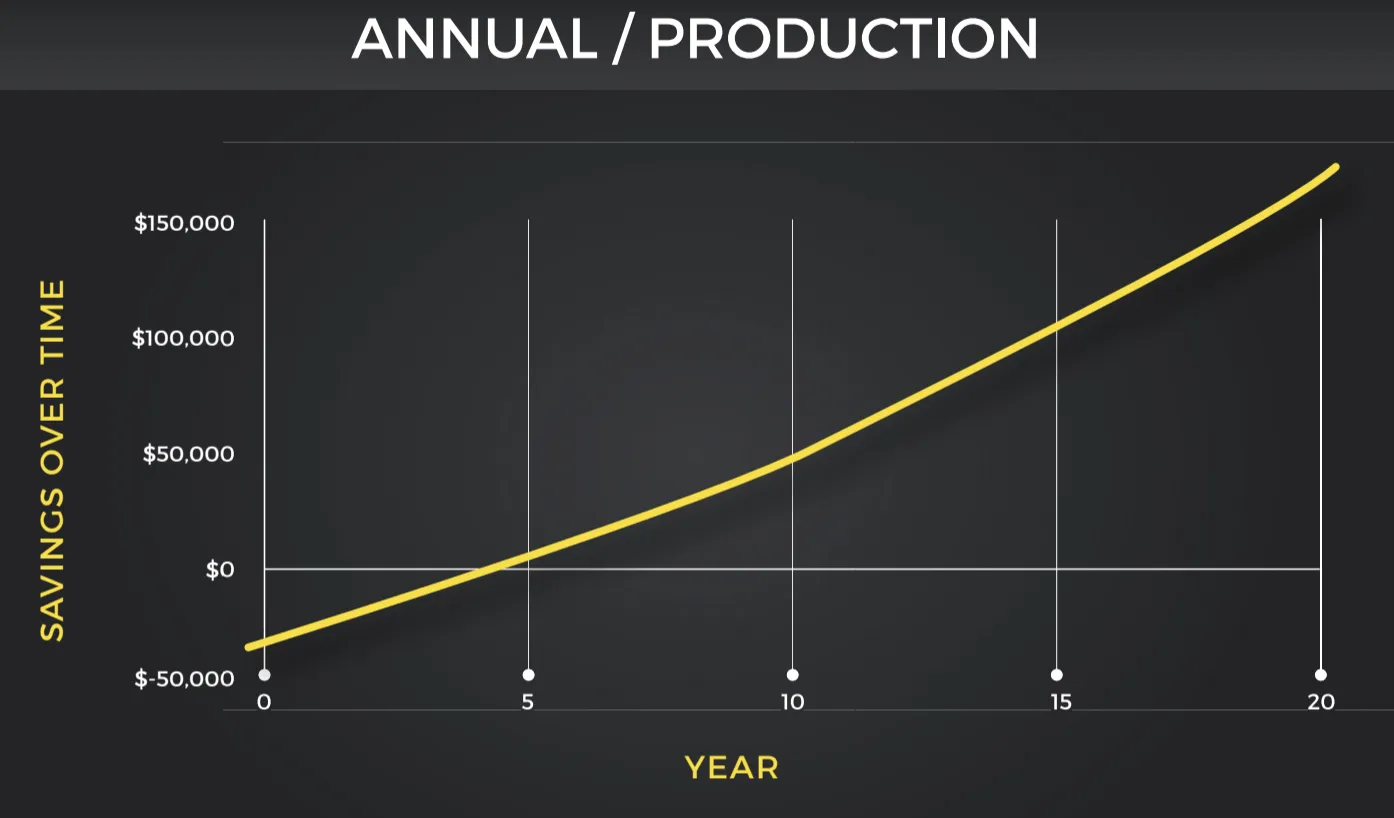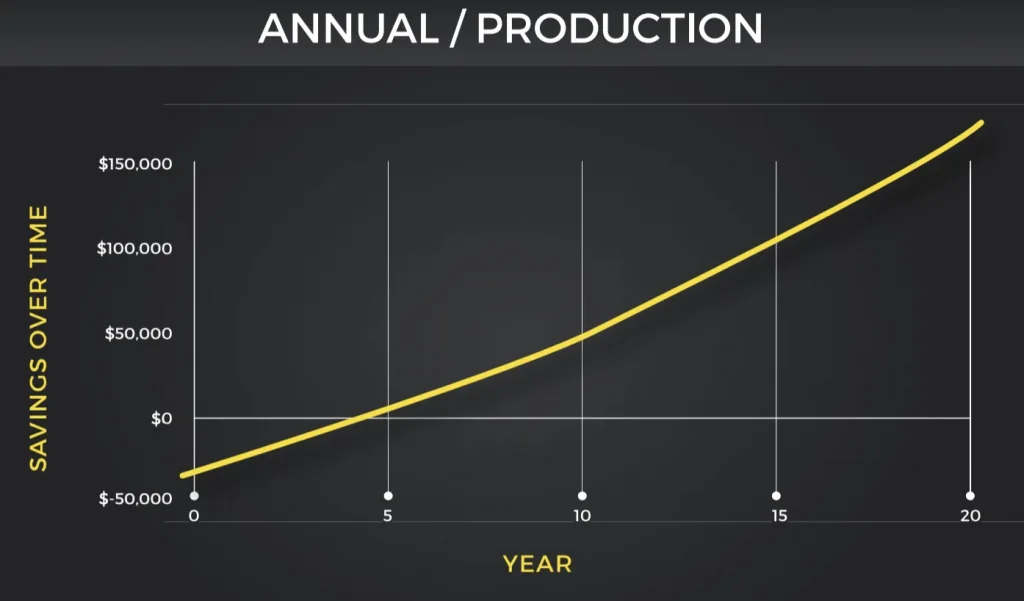 Aside from the financial benefits of installing a solar system, the system also provided significant environmental benefits. The solar system installed on their building will replace the following greenhouse gases annually:


Their solar system will also have the same impact as planting 42 acres of forest in the US. The advantages this clean energy system will have on the congregation and community of Greensboro are endless. With 8MSolar's discounted pricing for nonprofits and assistance in securing the Duke Solar Rebate, the solar system for College Park Baptist Church will pay for itself in four years. Contact 8MSolar today to learn more about cutting down your CO2 emissions in your community today!
Contact 8MSolar today to learn more about cutting down your CO2 emissions in your community today!