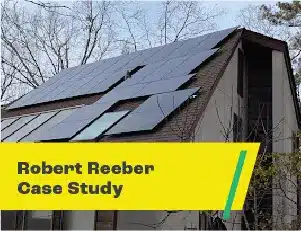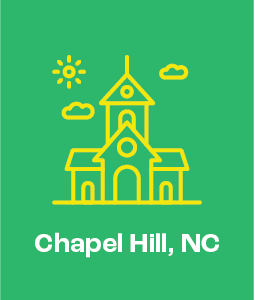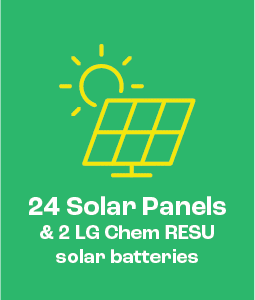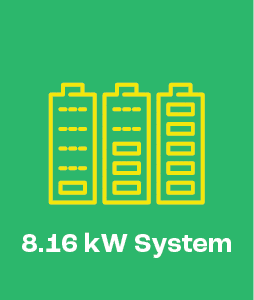 Robert Reeber lives in Chapel Hill, North Carolina with his wife. He is a retired government worker who once advanced geothermal energy. Robert now serves as the primary caregiver for his wife who suffers from myotonic dystrophy type 2. Their home not only powers basic necessities like lights, refrigerators, and a furnace, but it also provides power to vital medical equipment.
The Reeber's live in a heavily shaded area that can get extremely icy in the winter. They have faced numerous power outages to their home over the last 40 years. Because of his wife's condition, it is critical they are able to run the medical equipment necessary to provide for her. Robert didn't feel like he could depend on the power company to provide him with the necessary energy any longer and knew he needed to find a solution to rid him of his reliance on the utility company. He also wanted to find a solution that would help the planet a bit.

Why the Reeber's Chose 8MSolar
Robert's past history with renewable energy sources led him to the conclusion that a solar system would be the best solution to remove his dependence on the local utility. His research led him to 8MSolar. Reviews showed past customers really felt cared for throughout the installation process and helped him to know his needs would be heard and met.
With the help of our solar experts, we determined the following needs for the Reeber's solar PV system:
A unique system set up to capture energy from the sun in a heavily shaded area
Reliable solar batteries to power equipment during an outage
Easy to troubleshoot and maintain
Little to no dependence on the local utility company
After this brief consultation with our team, he determined "that they knew their stuff .. and offered me a great value on my system". He looked forward to working with a reliable source like solar energy to power his home at all times.
Shade is No Match for Our Team
Multiple factors were taken into consideration when determining the best design and products for the space such as:
Local weather conditions
Equipment soiling
Temperature derating
Using LIDAR (Light Detection and Ranging) data and satellite imagery, we were able to accurately model the trees surrounding the home. Robert even assisted our team by providing a variety of pictures to help better dial in the design prior to the onsite solar consultation.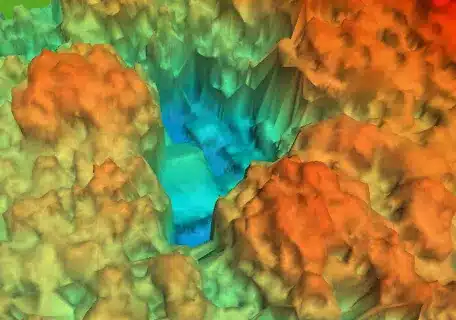 Once all factors were taken into consideration, our engineers designed a system consisting of 24 Q Cell 340W solar panels with the ability to generate 8.16 kW of energy and two solar batteries. Since many of the items being backed up by their solar system were smaller appliances, we determined the LG Chem RESU battery was a perfect fit to provide reliable backup power at a great price point! Despite being a shaded sight, we were able to place the panels in the locations that received the most sunlight throughout the year – the locations with the highest "solar irradiance."
Uncovering Savings with Solar
The factors that drove Robert to solar included powering his home through outages and cutting dependence on the local power company while helping the environment. Since the installation of the Reeber's solar panel system, they have not seen any lapses in power and have been able to produce more energy than they have consumed.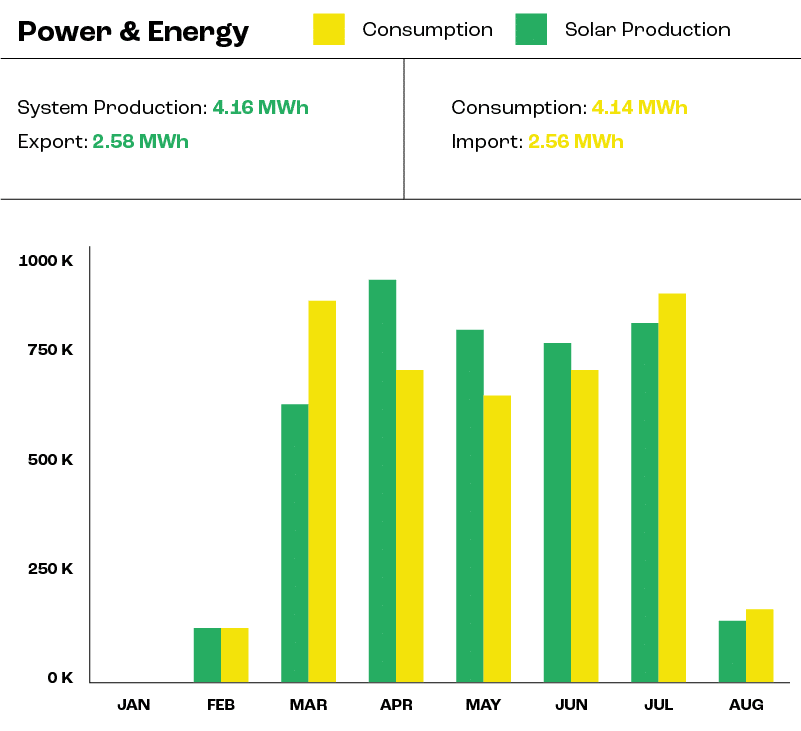 They can expect to save approximately $20,000 over the 25-year life of the system. Financial savings are nice, but they aren't the only savings the Reeber's have seen. The new solar PV system also provided significant environmental benefits.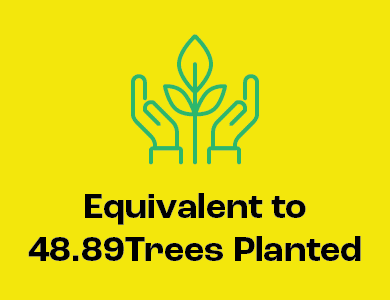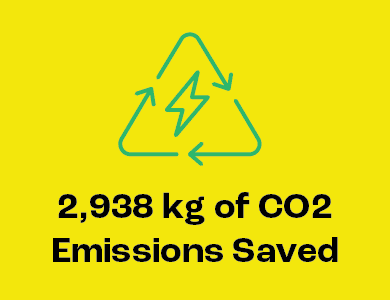 Shade didn't deter the Reeber's from going solar, and you shouldn't let it either! Our team of solar experts is here to help design a solar system that will meet your needs, no matter what they are. Contact us today to see how you can start saving money and helping the environment with a new solar system.