Solar panels are increasingly becoming a household choice for various reasons, but they can't assist during power outages. For that, you'd need a residential battery system. Similarly, to solar panels, such batteries must be tailored to your home's unique requirements; a universal solution doesn't exist.
Introduced in 2019, the Generac Pwrcell has quickly ascended as a leading name in the solar battery market. It's crafted to simplify the process for homeowners to identify and acquire the precise battery size they require based on their energy consumption.
Solar batteries, given their size, cost, and integration into a comprehensive home energy framework, aren't easy to subject to hands-on evaluations. The insights provided here lean on data sourced directly from Generac's online platforms and a conversation with Liu to ensure the information's authenticity and recency.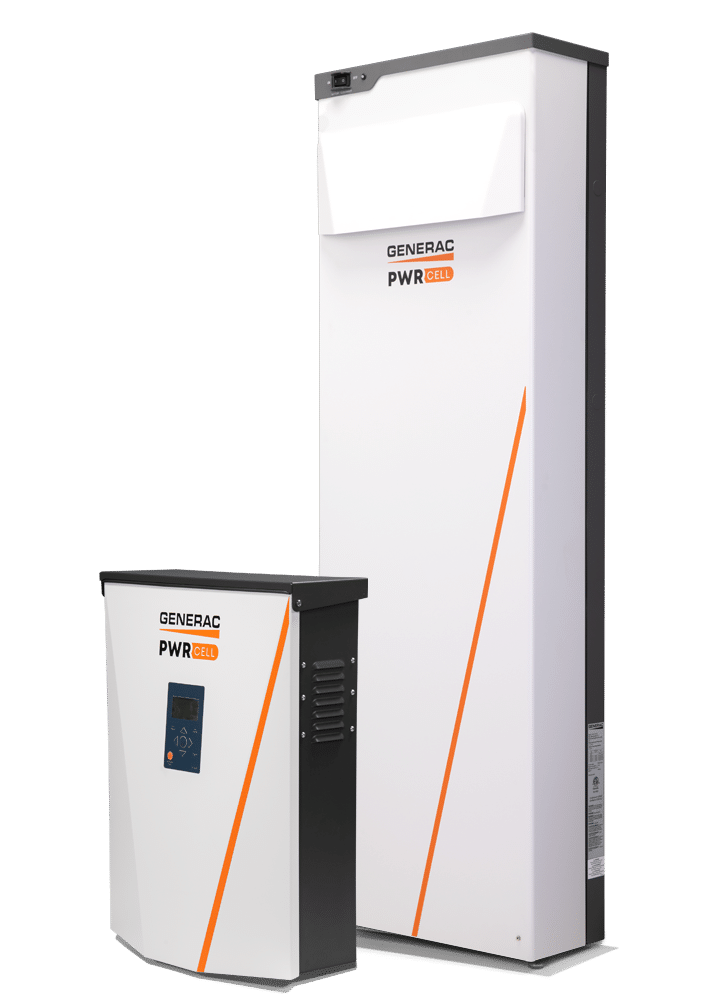 What does the Generac Pwrcell offer?
The Generac Pwrcell boasts impressive modularity compared to other batteries we've encountered. In our assessment of top solar batteries, the Pwrcell particularly impressed us with its adaptability, range of capacities, efficiency, and operational excellence. Let's dive into a brief overview of the features of the Generac Pwrcell.
Generac Pwrcell specs
| | |
| --- | --- |
| Category | Detail |
| Usable capacity | 9 kWh – 18 kWh (Installed in increments of 3 kWh) |
| How many can I stack? | Up to two battery cabinets (36 kWh) |
| Round-trip efficiency | 96.50% |
| Depth of discharge | 84% |
| Peak power output (on-grid) | 4.5 kW – 9 kW |
| Continuous power output (on-grid) | 3.4 kW – 7.6 kW |
| Battery type | Lithium-ion |
| AC- or DC-coupled? | DC-coupled system |
| Price | $10,000 – $20,000 |
System Elements
The Generac Pwrcell isn't merely a storage unit that you keep in your garage or mount on your wall. It's a sophisticated DC-coupled setup with multiple parts.
Battery Enclosure
Unlike conventional solar batteries that use a simple box, the Pwrcell utilizes a specialized battery enclosure. This enclosure accommodates several lithium-ion battery modules, ranging from three to six. The amount of modules contained determines its total storage capability. If more storage is needed, a second battery enclosure can be added.
Capacity breakdown
| | |
| --- | --- |
| Number of modules installed | Capacity available |
| 3 | 9 kWh |
| 4 | 12 kWh |
| 5 | 15 kWh |
| 6 | 18 kWh |
Inverter
The inverter's primary role is to transform the DC power generated by the solar panels and stored in the battery to AC power suitable for home use. With the Pwrcell being a DC-coupled unit, it's essential to use the designated Generac inverter included with the system.
Automatic Transfer Mechanism: The ATM ensures a seamless switch to the backup battery when there's a power cut.
PV Connector
This component maximizes the efficiency of power production from your solar panels and its storage in the battery. It's also designed to pair with a quick shutdown mechanism linked to the solar panels.
Storage and Flexibility
In terms of flexibility and storage, the Pwrcell stands out, ranking top in our list of premier solar batteries for its modularity. The Pwrcell organizes energy into separate battery modules located inside a battery enclosure. A single enclosure can store energy ranging from 9 kWh to 18 kWh, with the possibility of expanding in 3 kWh segments. This modular approach enables homeowners to find the exact energy storage size that aligns with their household consumption.
Enhancing the Pwrcell's storage capability is straightforward. Instead of getting an entirely new battery, one would simply acquire an extra battery module. Installation of this new module requires a professional. Once the peak storage of 18 kWh is reached, another battery enclosure is needed. A household can accommodate up to two such enclosures, capping at a total storage of 36 kWh.
Efficiency and Output
Boasting a commendable round-trip efficiency of 96.5%, the Pwrcell ensures that only a minimal 3.5% of electricity is lost during storage. In our analysis of various lithium-ion batteries, the common efficiency hovered around 90%. However, the depth of discharge for the Generac Pwrcell, at 84%, is among the lesser figures we've seen for solar batteries of its kind. This metric indicates the manufacturer-specified limit on how much energy can be utilized in one go without harming the battery; most lithium-ion solar batteries have an average of about 95%.
When it comes to power delivery, the Pwrcell doesn't disappoint. It has a peak power output range between 4.5 kW and 9 kW and a consistent power delivery between 3.4 kW and 7.6 kW. Peak power output highlights the battery's maximum immediate power release, often triggered by heavy appliances or loads. In contrast, continuous power output reflects its consistent energy supply capability. Naturally, the Pwrcell's output varies based on its capacity; larger capacities yield higher outputs.
Guarantee Details What about the Pwrcell's warranty specifics?
They align with the industry norm, which is reassuring. Here's a snapshot:
Duration: 10 years (covering the battery cabinet, inverter, and every battery module)
Energy delivery: 7.56 MWh for each battery module
Retention promise: 70% by the end of the warranty
A decade-long warranty is a common practice for solar batteries, but it's good to know that the entire Pwrcell ensemble is included. A point to consider is the throughput limit for each module, which is essentially Generac's projected total energy output for the battery during its life. Here, Generac foresees each module offering 7.56 MWh over its life cycle. If a module reaches this threshold, it's then outside of the warranty's scope.
Generac assures that at the conclusion of the warranty, each battery module will retain at least 70% of its original capacity. Additionally, the PV connectors carry a 25-year warranty, and the automatic switch mechanism is covered for five years.
Client Feedback
In terms of company reputation, Generac has had its share of critique. Various users have aired grievances on Generac's Better Business Bureau profile, citing durability concerns with products, including the Pwrcell systems and generators, with a few nicknaming the brand as "Junkerac." There have also been issues raised regarding Generac's post-sale service, especially about warranty claims. Some reviewers on Trust Pilot mentioned the company's reluctance to honor warranty agreements.
Generac PWRview Application
Generac Pwrcell integrates seamlessly with Generac's highly-regarded PWRview app. This application provides insights into your solar production, displays your battery's current charge, and indicates when you're either drawing power from or supplying power to the grid. Moreover, the app archives your past energy usage, assisting in predicting potential savings.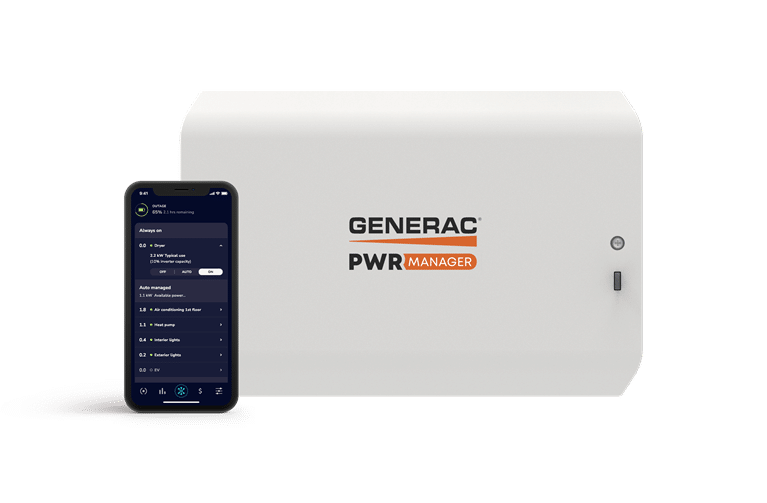 Generac Pwrcell Pricing
The estimated price range for the Generac Pwrcell spans from $10,000 to $20,000, excluding installation. The cost correlates with the number of battery modules you opt for; greater battery capacity usually means a steeper cost. Additionally, factors like geographical location, the chosen installer, and your solar panel count play roles in the final price. As a general guideline, anticipate shelling out between $1,000 and $2,000 for each kWh of energy storage.
For precise quotations, it's advisable to consult with a certified Generac Pwrcell installer nearby. It's beneficial to solicit multiple quotes from both national and local providers to secure an optimal deal.
Is Generac Pwrcell the Right Pick for You?
Your ideal choice hinges on your specific battery expectations and energy storage ambitions. Examining its features, the Pwrcell is a solid contender, standing out in terms of adaptability, capacity, and efficiency. However, it's prudent to survey a range of battery solutions either independently or alongside an installation expert. Remember, most professionals are adept at fitting various battery brands, granting you diverse choices. Contact our team of professionals at 8MSolar for more information.