Thomas Dubik lives in Charlotte, North Carolina, and decided on solar panel installation with the main goal to create self-sustainable energy for his home. Thomas has electricity provided through Union Power, a local Co-Op (Cooperative) that credits less per kWh for any solar power that is generated and sold back to the utility. Thomas wanted to take advantage of this opportunity and have a system where solar power was produced, used by the home, used to charge his electric vehicle, then used to charge the batteries – with any excess being sold back to Union Power for the reduced rate.
With his goals in mind, Thomas wanted to make sure that he was getting the best solar panels and solar panel installation to maximize his energy production and efficiency.
Why The Dubik's Chose 8MSolar
To make sure he was getting the best, Thomas did a lot of research to ensure he had the finest solar panel system to create self-sustainable energy. Due to his research, Thomas had a lot of questions for his solar panel provider and installer. Unfortunately, every installer that Thomas visited wasn't able to answer his questions to help him meet his energy independence goals until he worked with 8MSolar. Regarding his solar installation experience, Thomas said:

LIDAR Mapping For Home Solar
One thing that attracted Thomas to 8MSolar, was our ability to use LIDAR mapping to determine the best location for solar panels on his home. LIDAR refers to light detection and ranging imagery. LIDAR data can find the highest "irradiance," or the highest flux of radiant energy per unit area, locations on any given rooftop. The image below shows the LIDAR mapping of the Dubik's home. The lighter the color, the more irradiation can be found. 8MSolar used the LIDAR data to map out and place solar panels on the Dubik's home.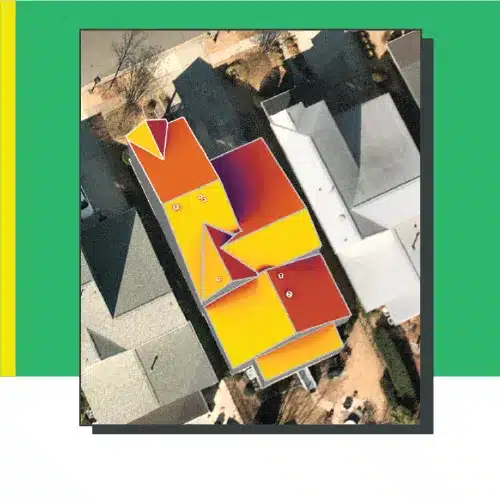 Additionally, Thomas was attracted to the Silfab Elite panels, the highest-efficiency solar panel (up to 21.4%) manufactured exclusively in the United States. The panel's advanced back-contact technology reduces front-cell metallization which minimizes conductive losses. Additionally the panels reduce mechanical stress and shading for improved performance, reliability and efficiency. Plus, the panels come with a 30-year warranty, which guarantees their performance and success.
Thomas also installed the Tesla Powerwall 2, the best battery on the market to backup his entire home and EV charger. Additionally, 8MSolar was able to equip Thomas with monitoring that can be managed right from his phone. Of his new solar panel and monitoring systems, Thomas said "Now I spend way too much time looking at my phone to see how much solar energy the house is currently producing, and yea, I am now that guy showing off the solar installation to anyone who will listen – my poor family."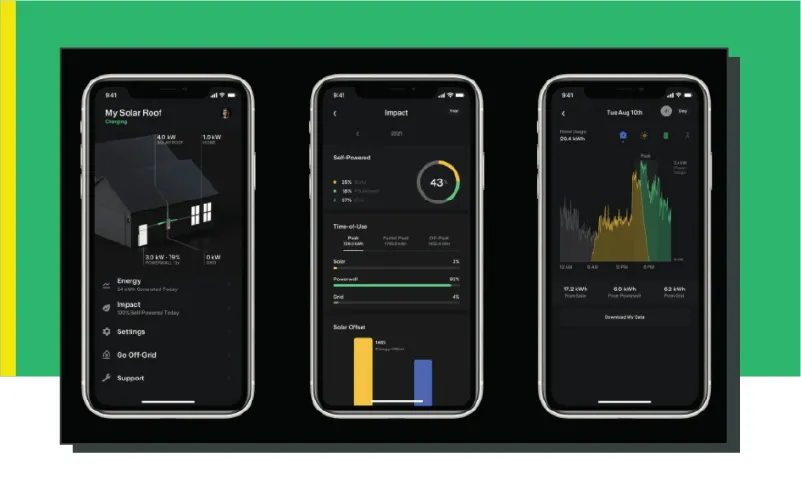 Solar Self Sufficiency
The Dubik's will likely save up to $1500 a year due to their new solar panel system. However, the goal was not a dollar amount of savings, but for solar self sufficiency. With the help of 8MSolar, the Dubik's will be able to charge their home, electric vehicle, and backup batteries while still producing excess to sell back to Union Power. Self sustainable energy through solar panel systems is one of the best things you can do to participate in a cleaner environment.

No matter your unique solar goals, 8MSolar can help you plan a solar panel system that will be perfect for your unique situation. Contact us today to get a free quote and to get started.