Founded in Germany in 1981, SMA has long been a pioneering force in the solar technology sphere. Its Sunny Boy and Sunny Tripower inverters were once the gold standard in the solar industry. During Australia's solar boom, which kicked off in 2008, SMA was the go-to brand for quality string inverters in the 5 – 30kW range. While the company continues to excel in the large-scale inverter arena, it has lost some ground in the small to medium residential solar and commercial solar sectors.
Despite its prominence, SMA has faced stiff competition, particularly in the emerging hybrid and home energy storage sectors, where other brands have taken the lead.
SMA Inverter Models:
Sunny Boy: Residential single-phase inverters, ranging from 1.5kW to 6.0kW
Sunny Tripower: Three-phase inverters for 3.0kW to 10kW systems
Sunny Tripower X: A 2022 addition offering three-phase inverters from 12kW to 25kW
Sunny Tripower Smart Energy: 2022's new hybrid inverters with a 5.0kW to 10kW range
Sunny Tripower Core 1 & Core 2: Commercial inverters from 50kW to 110kW
Sunny Boy Storage: Battery storage inverters ranging from 2.5kW to 6.0kW
Sunny Island: Off-grid multi-mode inverter-chargers from 3kW to 6.5kW+




Inverters
Sunny Boy inverters, part of SMA's TL series, have been some of the best-selling solar inverters worldwide. For years, their German engineering made them the most reliable choice in an increasingly competitive market. This reliability was a major selling point, especially as the market became saturated with less reliable products.
However, the landscape has evolved, with brands like Fronius and Chinese companies like Sungrow, Huawei, and Delta now offering competitive and reliable alternatives. SMA tried to adapt by partnering with Chinese inverter manufacturer Zeversolar, but the collaboration hasn't significantly impacted the residential sector.
Faced with declining sales, SMA opted to shift its operations back to Germany in 2018. This move was applauded in the industry as a return to high-quality manufacturing and focus on reliability. The newest Sunny Boy AV series is fully manufactured in Germany and remains a popular topic in solar forums.
Sunny Boy – AV Series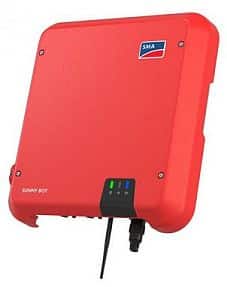 The modern AV Series is available in various sizes from 3.0 to 6.0 kW and incorporates Wi-Fi for setup and monitoring. The lack of a display, while common nowadays, can be problematic if network connections fail. Yet, the AV series has been generally well-received, especially for its reliability.
Sunny Tripower Innovations
Sunny Tripower inverters cater to both residential and commercial needs. The latest AV Tripower series ranges from 3.0 to 10.0 kW and features a new compact design. For larger commercial systems, the Sunny Tripower still offers reliable 15,000TL, 20,000TL, and 25,000TL models.
Sunny Tripower X
Unveiled in 2022, the Sunny Tripower X series is the next-generation three-phase solar inverter, available from 12 to 25 kW. It boasts new features like an integrated control system based on the SMA ennexOS platform.
Commercial Highlights: Core 1 & Core 2 The Tripower Core 1, a free-standing 50 kW inverter, and the newer 110 kW Tripower Core 2, are optimized for large commercial and utility-scale projects.
High-Powered Offerings
SMA remains a strong contender in the large commercial and utility scale sectors, offering Sunny Highpower PEAK 3 and Sunny Central inverters that can handle large-scale installations.
New in Energy Storage: Sunny Tripower Smart Energy The first true all-in-one 3-phase hybrid inverter from SMA, the Sunny Tripower Smart Energy model is ideal for medium to large households and comes with adjustable backup time settings.
Sunny Boy Storage Designed to integrate battery storage into grid-connected homes, the Sunny Boy Storage Inverter (SBS) works well with high-voltage batteries like the LG Chem RESU-H.
For the most comprehensive and up-to-date specifications, please refer to the respective SMA datasheets.
The Competition Heats Up
While SMA has introduced minor updates to its Sunny Island series, competing companies have significantly advanced, particularly in hybrid storage solutions that can be grid-connected. These competitors offer high-quality off-grid and hybrid inverters that rival the performance and reliability of SMA's Sunny Island series.
Unbeatable for Extreme Conditions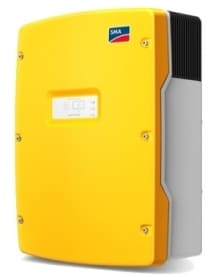 One unique selling point of the Sunny Island inverter is its IP54 weather rating, which allows it to withstand the elements when installed outdoors. In contrast, most competitors offer inverters with an IP20 rating, limiting their placement to indoor or shielded environments. Additionally, Sunny Island inverters feature a cutting-edge active cooling system, enhancing both performance and reliability under extreme temperatures.
Grid-Tied Systems Features
When it comes to grid-connected hybrid setups, Sunny Island inverters lack an internal AC bypass contactor. This absence complicates hybrid backup solar systems' implementation and hampers immediate backup during power outages. However, the inverters shine in scalability, capable of powering anything from small homes to large micro-grids serving remote communities, thanks to their integration with SMA's versatile cluster controllers.
Monitoring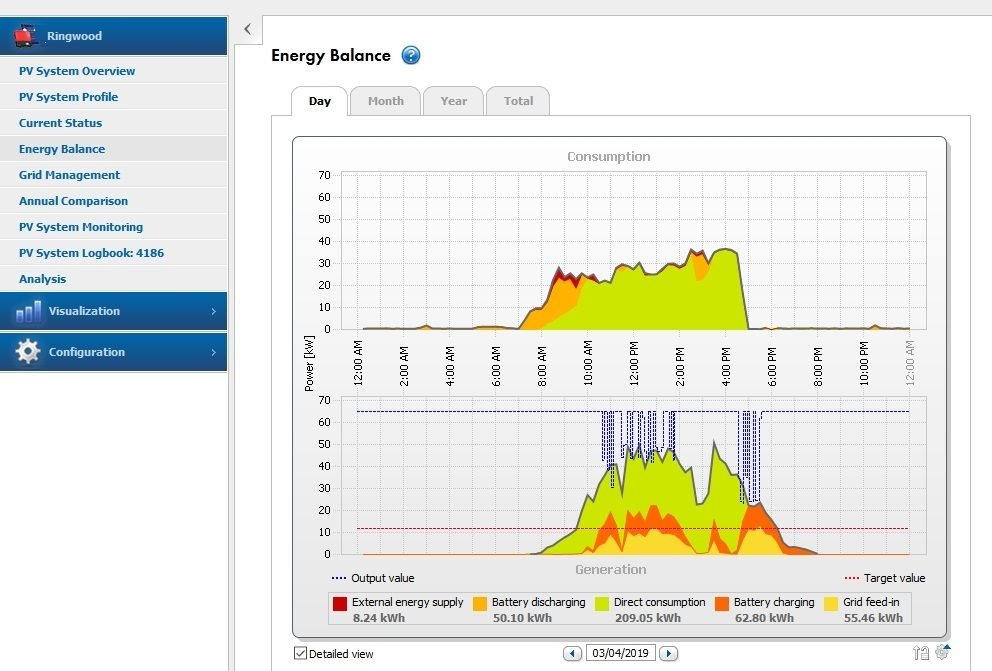 Though once revolutionary, SMA's Sunny Portal monitoring platform is beginning to show its age after nearly a decade. While the portal still provides detailed system analytics, its user interface is less intuitive than one might hope, particularly when searching for specific data. The newer Sunny Energy mobile app attempts to resolve some of these limitations, but it has been hampered by user-reported bugs and inconsistent data.
Pricing
If comprehensive energy monitoring is crucial to you, SMA's Sunny Home Manager 2.0 is available, albeit at a high price—nearly twice as much as other energy meters in the market. However, the device provides valuable insights into home energy consumption patterns.
Next-Gen Innovations
SMA has also ventured into the realm of IoT with their ennexOS energy management system, initially launched in 2020. The platform aims to efficiently manage not just electricity but also heating and refrigeration systems. The SMA Data Manager serves as the heart of this new platform, enabling smart control across multiple energy sectors.
Partnerships and Future Directions
SMA has acquired a stake in Tigo, a company specializing in power optimizers that offer panel-level monitoring and rapid shutdown features. The compatibility between SMA's new Sunny Boy models and Tigo's TS4-R optimizers highlights an effort to maintain a competitive edge.
Warranty and Support
SMA offers a standard 5-year warranty on all inverters, extendable to 10 years with product registration. Despite this, the warranty duration for their Home Manager, energy meter, and Data Manager remains significantly shorter at just two years—a point to consider since these devices are usually installed in protected environments.
Considering SMA Inverters?
Once an unrivaled leader in the residential market, SMA now sees stronger competition but still holds significant clout in the commercial and utility sectors. Their commitment to innovation—evidenced by the recent Sunny Tripower hybrid inverter—promises an exciting future. While they have areas to improve, particularly in user-friendly monitoring and more competitive pricing, SMA remains a trusted name in the solar inverter world.
Still considering what equipment to use, trust you North Carolina Solar Installer 8MSolar with all of your solar related questions. Call our team of experts today!