Established in 1999 by a group of German engineers, Q CELLS, previously known as Hanwha Q CELLS, is a reputable solar panel manufacturer acquired by Hanwha Group in 2012. Currently headquartered in South Korea, the company has production plants across the globe, including the United States, Malaysia, and China. In the Western Hemisphere, their largest manufacturing unit is in Dalton, Georgia. Known for its high-quality, aesthetic panels available at an affordable price.
As you navigate through your solar panel choices, it's critical to contrast what's on offer to ensure your solar investment is a sound one. So, let's delve into the specifics of Q CELLS' solar panel technology and see how it fares against other leading solar panel brands on the market today.
This review is completely unbiased, as 8MSolar does not receive payment for brand or product reviews, nor do we generate revenue through affiliate advertising within this article. The content is based on the most recent information and research at the time of writing.
The Q CELLS Q.PEAK Duo BLK series
An excellent choice for those concerned about aesthetics, featuring a sleek black finish that seamlessly blends with your roof. The series comprises monocrystalline ("mono") solar panels, which are more efficient than their polycrystalline counterparts. They employ Q CELLS Q.ANTUM Duo Z solar cell technology. This refers to their implementation of the PERC ("passivated emitter and rear contact") technology, called Q.ANTUM technology, and the DUO Z cell connection. This allows the solar cells in their panels to be interconnected seamlessly, increasing power generation.
Q CELLS subjects all their panels to rigorous stress testing and incorporates features like hot-spot protection and anti-PID technology to prevent accelerated degradation of the panels (more on panel degradation below). The Q.PEAK Duo BLK series also rates highly for performance in low-light and shaded conditions, ensuring maximum efficiency of your solar system, provided there is sunlight.
Q.PEAK Duo BLK-G10+ Series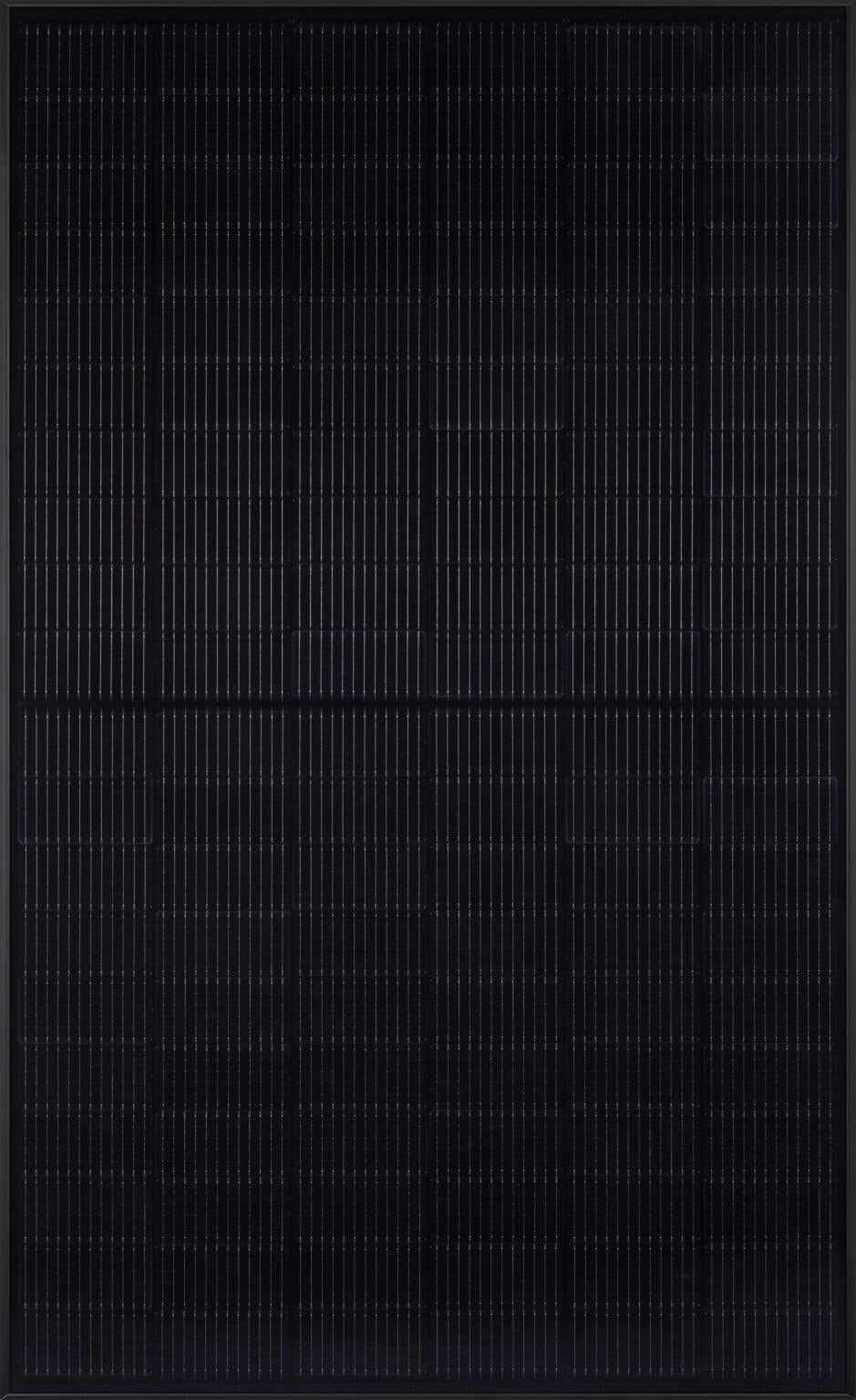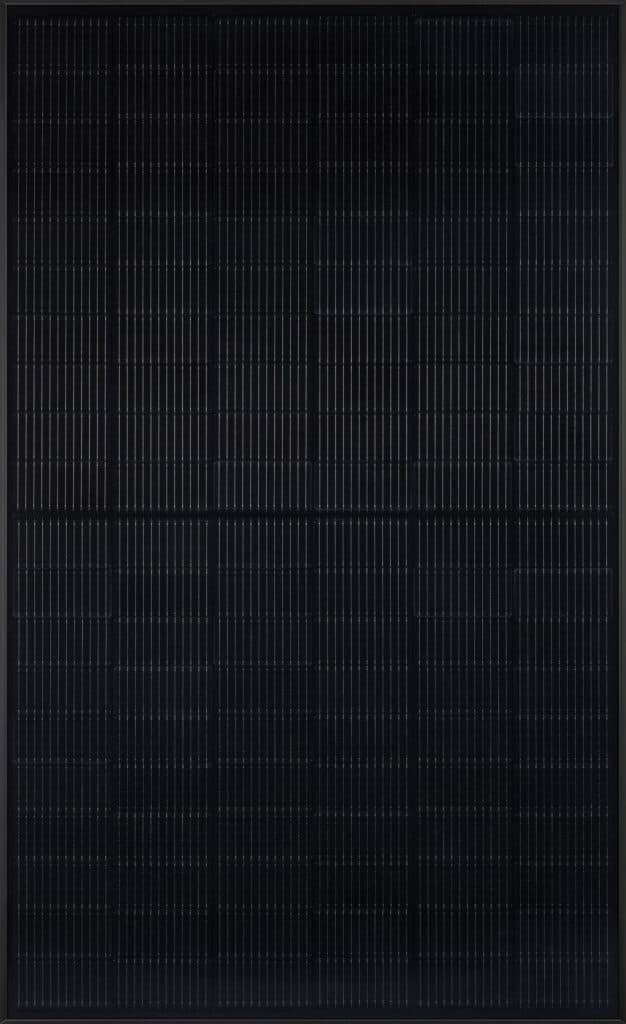 This series includes high-performance solar modules available in five output options: 350 Watts (W), 355W, 360W, 365W, and 370W. The series' maximum efficiency reaches 20.6% (although it varies by panel output). The panels come with a fully integrated Enphase IQ 7+ microinverter.
Q.PEAK Duo BLK ML-G10+ Series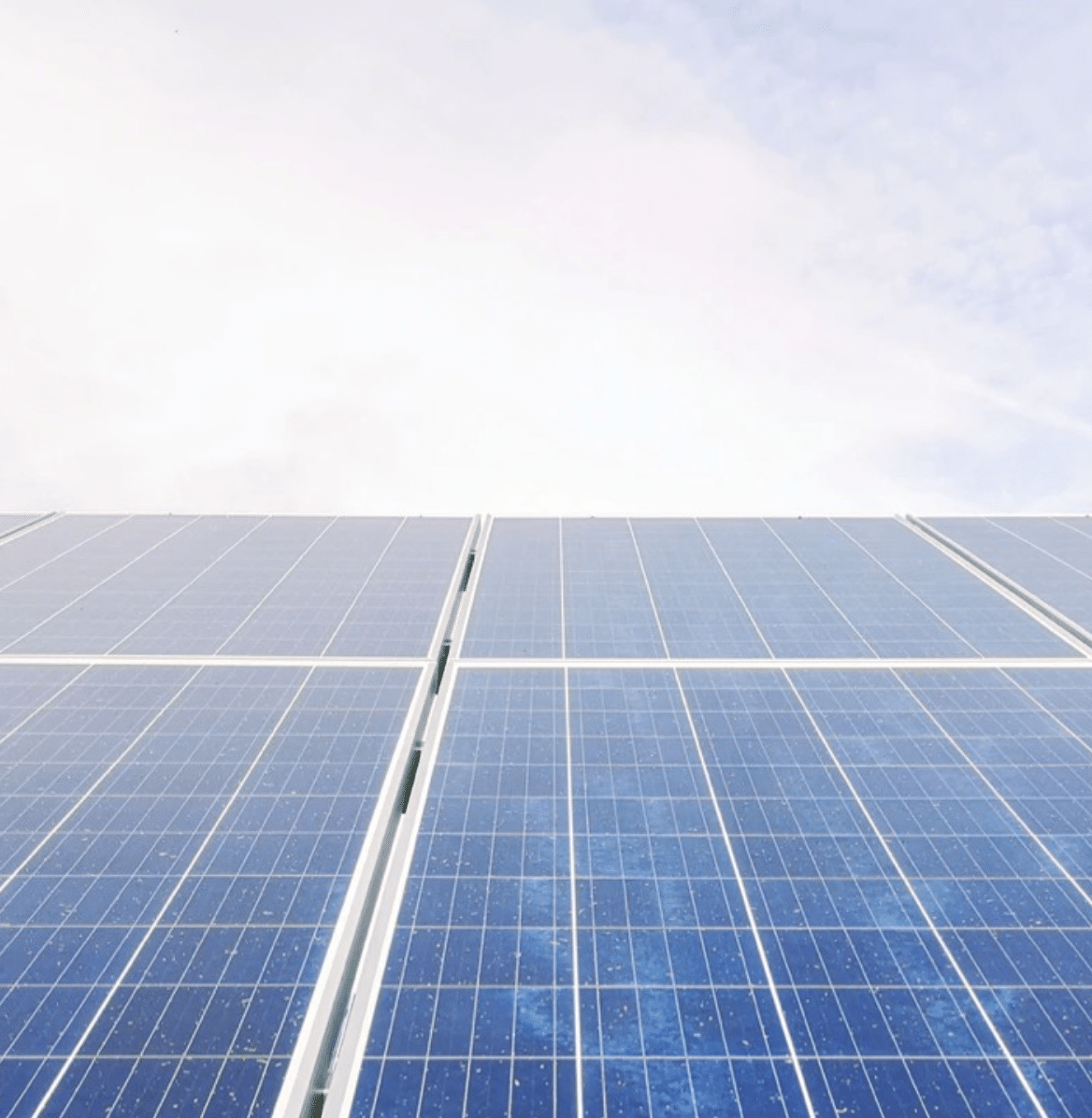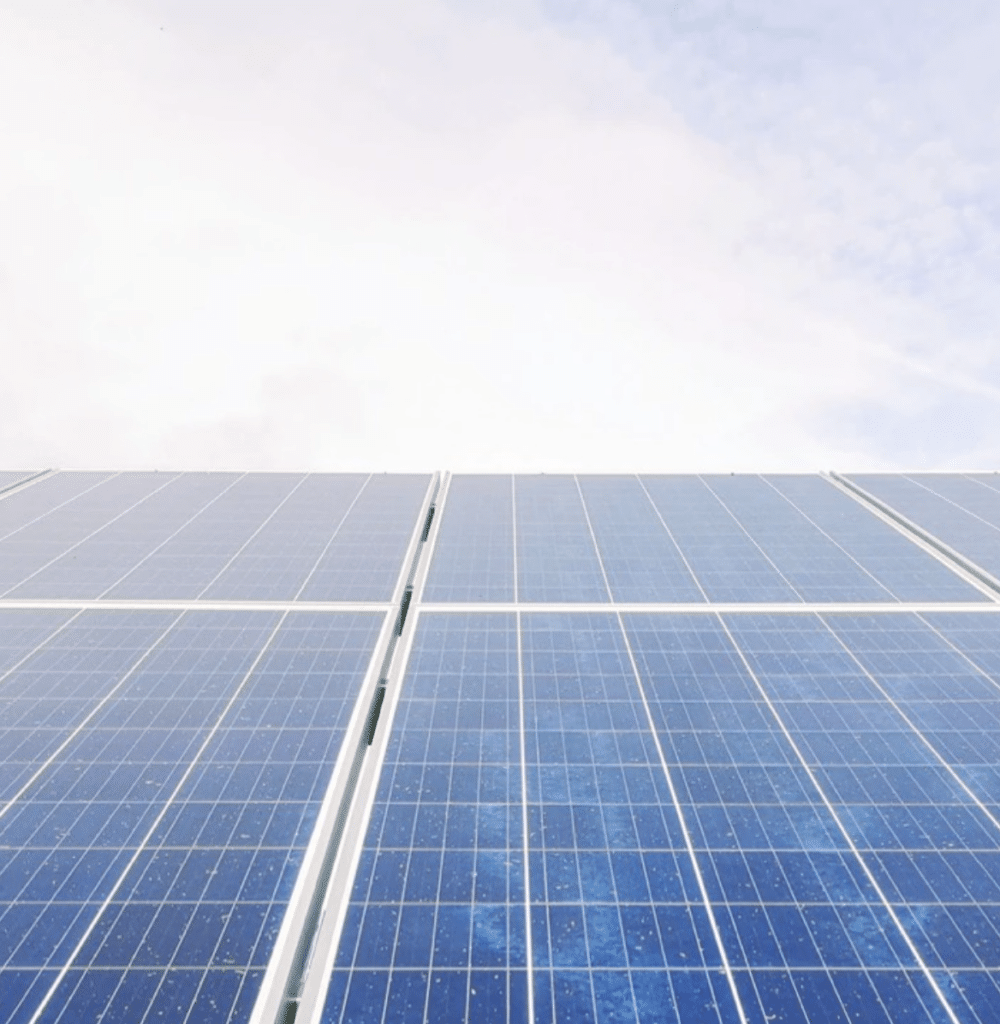 This series boasts all the features of the previous series but offers higher output capacities, ranging from 385W to 410W, and a slightly higher maximum efficiency of 20.9%. These panels also come with a fully integrated Enphase IQ 7+ microinverter.
We'll delve deeper into the efficiency ratings, performance, and warranties of the Q CELLS solar panel series below.
Comparing Q CELLS Solar Panels to Other Manufacturers
When you evaluate solar panel quality, four key metrics to consider are efficiency, performance, warranty, and price. We'll explain these terms, their importance, and illustrate how Q CELLS solar panels compare to each other and other leading brands in the solar industry.
Efficiency
"Solar panel efficiency" pertains to the effectiveness of a solar panel in capturing sunlight and converting it into useful electricity. Under identical conditions, a high-efficiency solar panel will generate more electricity than a lower-efficiency panel of the same size, making a higher efficiency rating generally preferable.
The efficiency of Q CELLS solar panels differs based on the specific model you select for your system. Across the Q CELLS product range (residential and commercial), panels with efficiencies ranging from 17.4% to 21.4% are available. Most Q CELLS panels fall within the average efficiency range for solar, but panels with 18% efficiency or higher are deemed "high efficiency." The Q CELLS BLK series all have efficiency ratings between 19.5% and 20.9%, placing them in the high-efficiency category.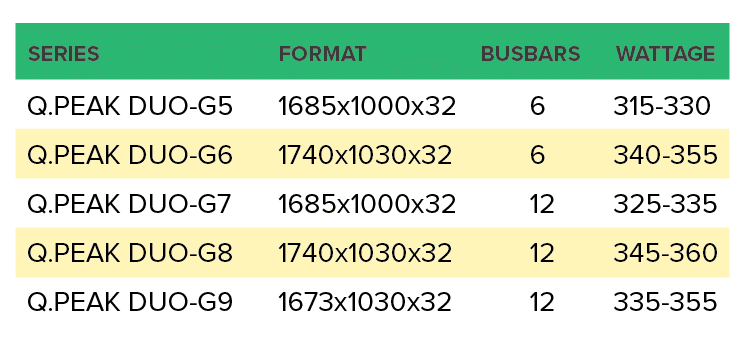 Temperature Coefficient for Performance
In this portion of our review, we evaluate solar panel performance using the temperature coefficient. This coefficient indicates how well your solar panel can manage less-than-optimal conditions. Like other electronic devices, solar panels perform better when kept cool (ideally around 25°C/77°F). The temperature coefficient indicates how the panel's performance will alter during hot, sunny summer days.
For every degree above 25°C (77°F), the electricity production of your solar panel will decrease by its temperature coefficient. For instance, all panels in the Q CELLS BLK series have a temperature coefficient of -0.34%/°C. This implies that if the panel's temperature rises by one degree from 25°C (77°F) to 26°C performance output will decrease by 0.34%.
Warranty Coverage
A robust warranty is a key indicator of a product's quality, be it a car, a television, or solar panels. The material warranty of a solar panel, also known as the product or equipment warranty, assures the buyer that the manufacturer will replace the panel if it stops functioning due to manufacturing defects or environmental factors.
Q CELLS exhibits its trust in its product's quality and durability by offering a 25-year warranty on all of its panels. This warranty includes both the materials, as aforementioned, and the panel's power output. The power warranty, often known as the performance warranty, assures that the Q CELLS panels will continue to produce at least 86% of their initial output at the end of the warranty period, i.e., the 25th year.
Like most warranties, Q CELLS' coverage includes degradation from standard wear and tear following installation on a roof. However, it does not include any damage caused by factors such as severe weather conditions or non-certified worker maintenance. The annual degradation of Q CELLs solar panels cannot exceed 0.5%.
The Cost of Q CELLS Solar Panels
For many homeowners, the cost is a decisive factor when choosing solar equipment. The final amount you'll pay for a solar energy system equipped with Q CELLS panels depends on the other equipment, like inverters and mounts, included in the installation, and the specific characteristics of your roof.
To gauge the price range for Q CELLS systems, we examined quotes homeowners received from North Carolina solar installers that included Q CELLS solar panels. Most Q CELLS systems are typically priced between $2.56 and $3.32 per watt, positioning Q CELLS as one of the best values on the home solar market.
Thus, for a 6 kW system, your total gross cost (before deducting any tax credits or other incentives) would range from $15,360 to $19,920. Moreover, most homeowners end up paying considerably less than the total gross cost, thanks to numerous solar incentives and rebates available to lower initial expenses, including the 30% federal tax credit for solar.
While Q CELLS solar panels might not offer the industry's leading efficiency or performance, their quality-to-cost ratio makes them an attractive choice for many homeowners contemplating solar energy. All in all, there are numerous compelling reasons to consider Q CELLS panels for your home solar installation.
Should you go solar with Q CELLS?
Q CELLS offers a good combination of high-quality and well-priced solar panels, with a solid history and reputation in the industry. The company has a variety of panel options to choose from, so you're likely to find one that fits your needs. And with the company's warranty providing coverage for 25 years, you can trust that your investment will be protected for a long time. You may be able to find more efficient or better-performing panels on the market, but for many homeowners, Q CELLS offers the right balance of cost, performance, and reliability.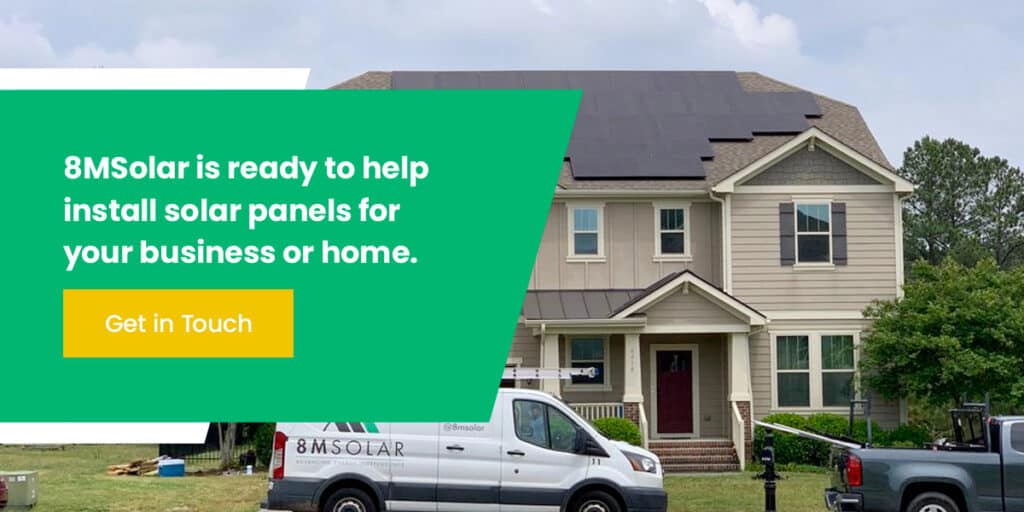 If you are looking for other product options, here is more information on solar equipment that 8MSolar installs.