Enphase Energy is a renowned global organization that has sparked transformation with its innovative microinverter technology. Known for its high-quality and reliable performance, it has become a trusted option for consumers worldwide. If you're contemplating an Enphase microinverter for your home or business, it's crucial to explore product reviews and specifications to determine if this solution is the right fit for your needs.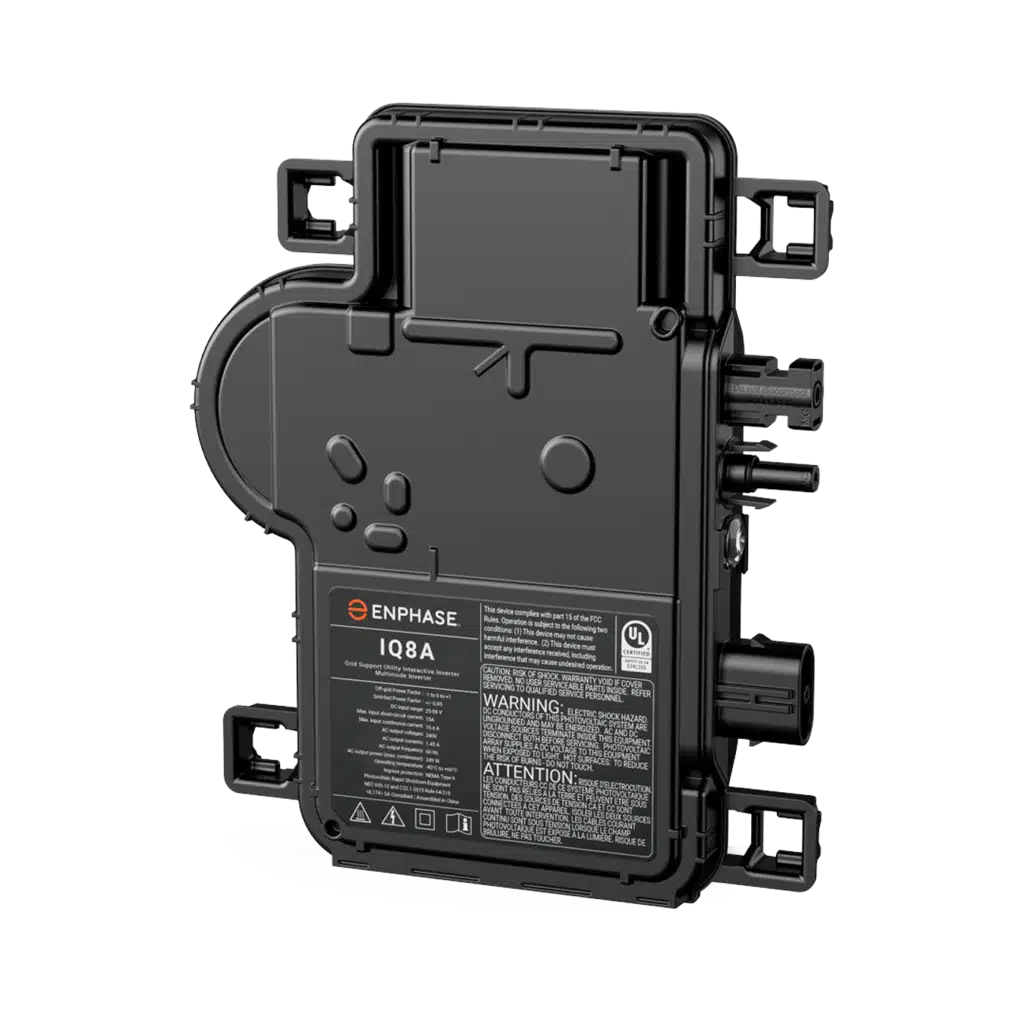 What is a Microinverter? What is an Enphase Microinverter?
A microinverter is a compact device attached to individual solar panels, enabling each panel to function autonomously within the solar array, and instantaneously convert DC power to AC right on the roof. AC solar modules, which come with factory-installed microinverters, are a significant development in this technology.
Enphase revolutionized this technology, launching its first microinverter, the M175, in 2008. However, the M190 model, released in 2009, truly skyrocketed their profits. This success has placed Enphase at the forefront of the microinverter industry, boasting a significant market share in North America and growing sales in Europe and Australia. Their popularity continues to rise as both consumers and solar panel installers appreciate the many benefits of microinverters.
Enphase Microinverter Review – Is It Worth the Investment?
Enphase has introduced the Enphase Energy System, a game-changer in solar power technology. The system expands its offerings to the renewable energy sector, leveraging its revolutionary microinverter technology.
The Enphase Home Solar Energy System is a comprehensive solution that generates, stores, regulates, monitors, and analyzes your home's energy. Understanding its operation can provide insights into its potential benefits:
Enphase Microinverters are positioned beneath each solar module, converting DC power into AC power. The microinverters distribute AC power to your home's electrical panel and relay performance data to the Envoy through your home's electrical wiring.
The Enphase AC Batteries pair with the Envoy-S Metered to store surplus solar energy for later use.
The Enphase Envoy Communications Gateway transmits performance data to the Enlighten software via the Internet.
Enphase Enlighten software provides system performance monitoring and diagnostic tools for solar professionals.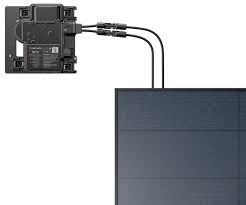 This Enphase microinverter review highlights the unique attributes and benefits of this technology. Reviewing these details can help determine if this technology suits your requirements. Some standout features include:
Enphase microinverters are renowned for their exceptional efficiency and reliability. They enhance each solar panel's output and provide greater design flexibility. The Enphase monitoring system offers real-time performance data, helping identify potential issues.
The all-in-one Enphase microinverter system incorporates IQ batteries and a user-friendly app. The IQ8 microinverters excel in low-light conditions, bolstering your system's energy efficiency.
The Enphase app allows monitoring of your complete energy system and controls energy distribution. It displays per-panel performance and your appliances' energy consumption.
While Enphase microinverters may be costlier than traditional string inverters, they consistently receive high ratings, indicating users' satisfaction. The Enphase microinverter's high upfront cost may dissuade some users, but the long-term advantages often outweigh these initial costs.
Enphase microinverters cannot connect to a DC battery without an additional inverter. Enphase only offers two sizes of solar batteries, which may necessitate more than one battery for an average American home seeking grid disconnection.
Recently, the Enphase IQ energy storage system and smart controllers have enhanced microinverters' suitability for energy storage, enabling both partial and full off-grid operation.
While there are positive and negative aspects, overall, customers rate Enphase microinverters favorably. Considering the features outlined in this review, you can evaluate whether this product meets your needs.
What are Enphase Microinverter Specifications?
| | | | |
| --- | --- | --- | --- |
| Specifications | Enphase IQ 7A | Enphase IQ 7+ | Enphase IQ 7X |
| Peak Output Power | 366VA | 295VA | 320VA |
| Maximum Constant Output Current | 349VA | 290VA | 315VA |
| Maximum DC Voltage | 58V | 60V | 79.5V |
| EU Inverter Efficiency | 96.5% | 96.5% | 96.5% |
| Dimensions including the Safety Switch/Connection Unit | 212 × 175 × 30.2 mm | 212 × 175 × 30.2 mm | 212 × 175 × 30.2 mm |
| Weight | 1.08kg | 1.08kg | 1.08kg |
| Warranty | 10 years | 10 years | 10 years |
| Operational Temperature Range | -40°C to 60°C | -40°C to 65°C | -40°C to 60°C |
| Made in | North America/Asia | North America/Asia | North America/Asia |
Do Temperatures Affect the Enphase Microinverter Performance?
Enphase has extensively tested their microinverters under various temperature conditions, such as during Adelaide's 2014 summer, which had the most consecutive summer days. Their comprehensive monitoring allowed them to report no instances of microinverters shutting down due to high temperatures. This indicates Enphase's commitment to provide a product offering not only microinverter system advantages but also a user experience superior to standard systems.
What is the Enphase Microinverter Failure Rate?
As the global market leader in microinverters, Enphase products exhibit greater output in shade compared to traditional string inverters. Their microinverters have undergone extensive testing and boast an impressively low failure rate of 0.051%, with the IQ7 series even lower. These devices are ideal for shaded roofs and add to the safety of PV systems due to their low DC voltage.
What is the Enphase Microinverter Price?
The estimated cost for Enphase Micro Inverters is as follows:
Enphase IQ Series Micros IQ7+ 290VA Microinverter: $140 to $200+
Enphase IQ Series Micros IQ7 240VA Microinverter: $100 to $180+
It's important to note that inverters typically constitute 5-15% of the total system cost. Investing in a high-quality inverter can positively impact your solar power system's overall efficiency and performance. For more information on Enphase pricing visit their website.
What is the Enphase Microinverter Warranty?
Warranty plays a critical role when evaluating products. The standard Enphase microinverter warranty is 10 years in most countries, with the US and Canada offering an extended 25-year warranty. Other Enphase devices, such as the Gateway, Envoy, CT meters, and Combiner, come with a 5-year warranty.
Considering Enphase?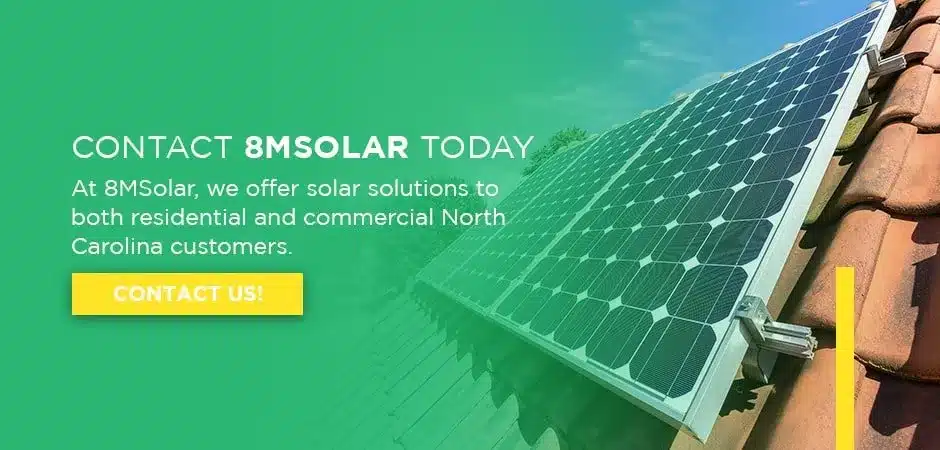 Enphase microinverters, while expensive, are an excellent choice for smaller spaces like townhouses and corporate buildings. With a clear understanding of the Enphase microinverter specifications, you can make an informed decision about the product that best meets your needs.
If you are looking for a residential or commercial installer who specializes in Enphase microinverters, give 8MSolar a call and we can get you set up for success.
Learn more about the equipment 8MSolar offers.